But but but... the smart men on TV said a) rate-hikes are priced-in, 2) rate-hikes are bullisher for stocks than rate-cuts (why would The Fed raise rates if everything was not awesome?), and thirdly) buy the dip! It appears The Fed knows it is going to need some ammo sooner rather than later...
From 18,351.36 on May 19th, The Dow (cash) is now at 17,345...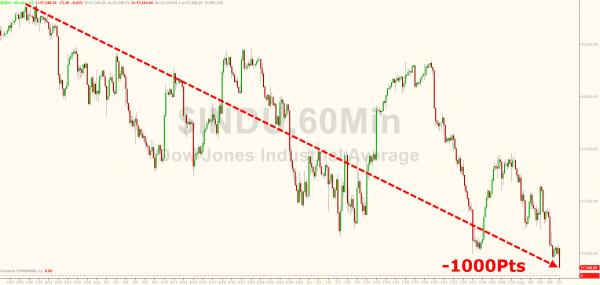 But it's not just the mega-caps, The Russell 2000 (small caps) has tumbled back into the red year-to-date...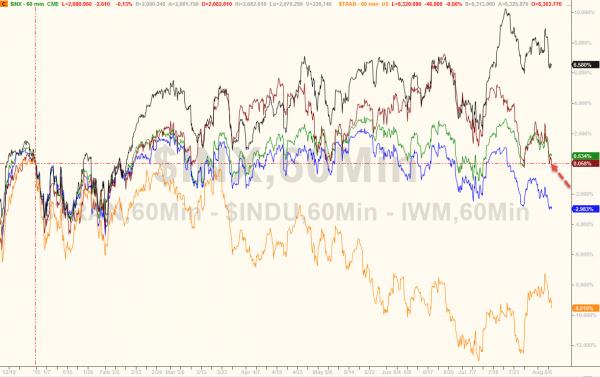 Charts: Bloomberg