Walt Disney Co. (DIS)'s "Guardians of the Galaxy" again led the box office as movie ticket sales tumbled to the lowest level in 13 years during a traditionally slow weekend.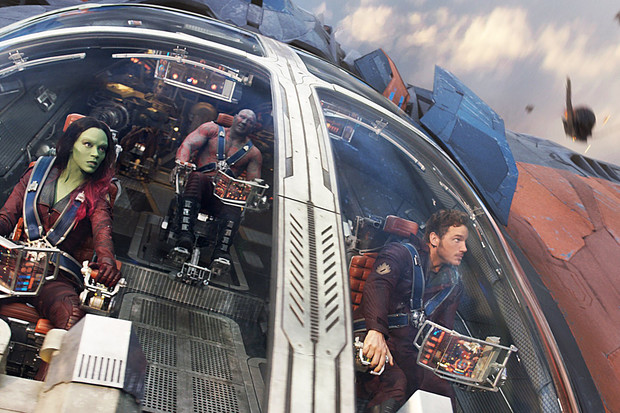 Zoe Saldana, Groot (back, voice: Vin Diesel), Dave Bautista, and Chris Pratt
The superhero film from Disney's Marvel division collected $10.2 million in U.S. and Canadian theaters, racking up its fourth win, the most of any film this year,Rentrak Corp. (RENT)said yesterday in an e-mailed statement. "Teenage Mutant Ninja Turtles," fromViacom Inc. (VIAB)'sParamount Pictures, placed second with $6.5 million in its fifth week.
Ticket sales for all movies were $65 million, the weakest total since the weekend that started Sept. 21, 2001,Paul Dergarabedian, senior media analyst at Rentrak, said by telephone yesterday. Sales followed the typical slowdown that occurs after the U.S. Labor Day holiday, he said. Also, there were no new breakout releases.
"The sky is not falling," Dergarabedian said. "Summer was down almost 15 percent, so it's not so surprising that the transition to fall is a little slow."
"Guardians of the Galaxy" is the top-grossing film of the year, with $294.6 million in domestic ticket sales. With two other films in 2014's top five -- "Captain America: Winter Soldier" and "Maleficent," -- Disney ranks second among studios to 21st Century Fox Inc., and is up 6.2 percent for the year, according to Box Office Mojo.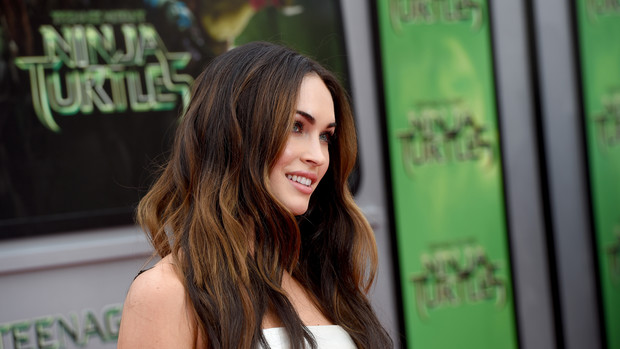 Less Competition
"'Guardians' is benefiting huge from its late-summer release date," Dergarabedian said. "The movie was positioned perfectly to take advantage of the much less crowded and competitive time frame and the results speaks for themselves."
"Captain America" and "The Lego Movie" each led the domestic box office three weekends this year, Dergarabedian said.
Worldwide, as of Sept. 4, "Guardians of the Galaxy" had generated $560 million in ticket sales since it opened on Aug. 1, eighth behind the leader, "Transformers: Age of Extinction," as well as films including "Maleficent" and "Captain America," according to Box Office Mojo. The tally is set to rise after "Guardians" opens inJapanlater this month and inChinaon Oct. 10.
"Teenage Mutant Ninja Turtles" also benefited from a late-summer release, Dergarabedian said. The film has been in theaters since Aug. 8. So far, Paramount Pictures' reboot of the shelled comic book quartet has grossed $174.6 million, according to Boxoffice.com.
'If I Stay'
Warner Bros.' teenage drama "If I Stay" garnered $5.75 million in ticket sales, bringing its total to $39.7 million, Rentrak said.Time Warner Inc. (TWX)is third among film studios this year, down 15 percent, according to Box Office Mojo. Warner Bros. said last week it plans to eliminate an unspecified number of jobs.
The faith-based new release "The Identical" from Freestyle Releasing placed 11th with $1.91 million in ticket sales. In the movie, actors Ray Liotta and Ashley Judd portray evangelist Reece Wade and his wife, Louise. The film follows identical twin brothers born into a poor family during the Great Depression.
One of the brothers, both played by Blake Rayne, is adopted by the Wades, while the other becomes a rock 'n' roll star. The film, by first-time director Dustin Marcellino, received positive reviews by 4 percent of critics polled by Rottentomatoes.com.
Weekend sales for the top 10 films fell 22 percent to $48.2 million from a year earlier. Sales for the year to date have fallen 5.7 percent to $7.32 billion.
The following table has U.S. movie box-office figures provided by studios to Rentrak. The amounts are based on gross ticket sales for Sept. 5-6, and estimates for yesterday.
                           Rev.  *Pct.         Avg./  Total
Movie                     (mln) Chg. Theaters Theater (mln) Wks
================================================================
 1 Guardians Of Galaxy   $10.2   -41   3,221  $3,154  $294.6  6
 2 Teenage Mutant Ninja    6.5   -45   3,273   1,986   174.6  5
 3 If I Stay               5.8   -38   3,157   1,821    39.7  3
 4 Let's Be Cops           5.4   -35   2,932   1,842    66.6  4
 5 November Man, The       4.2   -47   2,776   1,513    17.9  2
 6 As Above, So Below      3.7   -57   2,650   1,405    15.6  2
 7 When Game Stands Tall   3.7   -38   2,766   1,338    23.5  3
 8 Giver, The              3.6   -32   2,576   1,394    37.8  4
 9 Hundred-Foot Journey    3.2   -33   2,167   1,477    45.7  5
10 Lucy                    1.9   -29   1,171   1,665   121.2  7

*Weekly percentage change based on Friday to Sunday totals.

Top 10 Films Grosses

   This Week     Year Ago      Pct.
     (mln)         (mln)       Chg.
===================================
    $48.2         $61.7         -22
Year-to-date Revenue

     2014          2013
      YTD           YTD        Pct.
     (mln)         (mln)       Chg.
===================================
    $7,320        $7,758      -5.7

Source: Rentrak Corp.
http://www.bloomberg.com/news/2014-09-07/-guardians-leads-box-office-for-fourth-weekend-best-for-2014.html