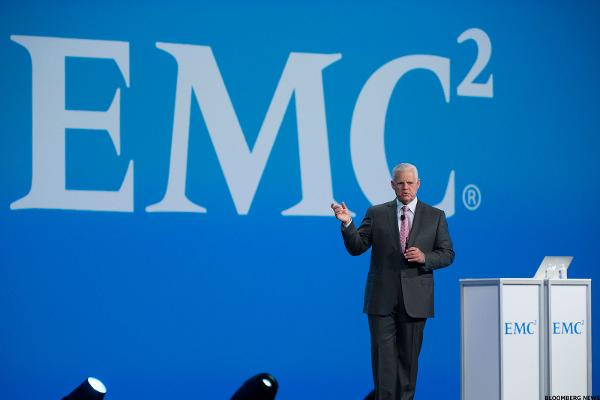 NEW YORK (TheStreet) -- EMC (EMC) stock rating was reduced to "market perform" from "outperform" at Raymond James on Monday morning, as the Hopkinton, MA-based company expects to close a deal with Dell.
The merger is likely to gain shareholder vote and regulatory approval by tomorrow, Barron's reports. EMC will also report 2016 second quarter results after closing bell today.
"We believe there could be risk to 2Q estimates given the negative commentary from our 2Q IT Survey, the lack of guidance post-merger announcement and consensus estimates for Information Storage, which imply above normal seasonal trends," the firm...
More