Advanced Micro Devices, Inc. reported strong second quarter numbers while also guiding ahead of consensus estimates. AMD stock looks all set to ride a turnaround wave.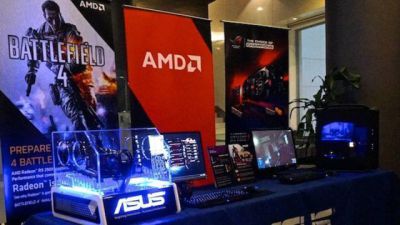 Shares of Sunnyvale, California-based AMD (NASDAQ:AMD) rose to a 10-year high, after the company posted a strong Q2 earnings report. Following the earnings announcement, AMD stock traded at $15.65 intraday, the highest price it has traded at since July 2007, before retracing to close the trading session at $14.76, a gain of 4.61% over the previous close. While the strong uptick is reflective of the strength of AMD's latest earnings report, the announcement was indicative of far-reaching implications for long term investors. AMD is clearly on course for a turnaround and the rally in the stock price is far from over. In other words, AMD stock is a formidable long term play.
AMD Q2 Earnings Roundup
AMD reported Q2 non-GAAP EPS of 2 cents a share on total revenue of $1.22 billion, comfortably beating analyst estimates of a 1 cent loss on revenue of $1.157 billion. The 24% QoQ revenue growth also outperformed the management's guidance of 17% (+/- 3%) QoQ growth in revenue. The most encouraging sign was the pick up in its Computing and Graphics segment, which reported 51% YoY growth, reflective of the performance of AMD's Ryzen desktop processors. The strong performance of the segment more than offset the weakness in the Enterprise, Embedded And Semi-Custom segment, which was down 5% year-over-year. Gross margins benefitted due to the higher revenue contribution from the Computing and Graphics segment, coming in at 33%, a 200 bps expansion over the year ago quarter. Most...
More