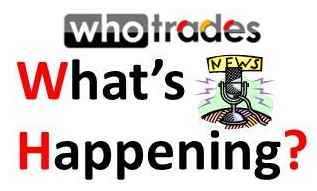 Upcoming S&P 500 Earnings Releases:
Check out the earnings parade of the big companies
Before the bell:
Baker Hughes Incorporated
Genuine Parts
Honeywell
The Interpublic Group of Co
Ingersoll Rand
Kansas City Southern
Laboratory Corp. of America
Parker Hannifin Corp.
Schlumberger
SunTrust 
Textron Inc.
After the bell:
Morgan Stanley
---
Important Data Releases:
Japan:
2:35AM EST Bank of Japan will release BOJ Gov Haruhiko Kuroda Speaks in Tokyo. As head of the central bank, which controls short term interest rates, he has important influence over the nation's currency value. Traders examine his speeches to drop subtle clues regarding future monetary policy and interest rate.
Canada:
8:30AM EST Statistics Canada will release Core CPI m/m, which Change in the price of goods and services purchased by consumers, excluding the 8 most volatile items.