Cybersecurity company FireEye (FEYE) , Herbalfe (HLF) , the nutrition and vitamin supplement supplier, and Papa Johns (PZZA) , the world's third-largest pizza-delivery chain, report earnings after the close Tuesday, and they all have one thing in common: weak-looking charts. They are either undergoing consolidation after an extended period of strength, or in the case of Papa Johns, have made the transition from uptrend to downtrend.
An earnings surprise will trump the best fundamental or technical analysis, so a confirmation is required before making a trade, but watch these candidates for further downside action after they report.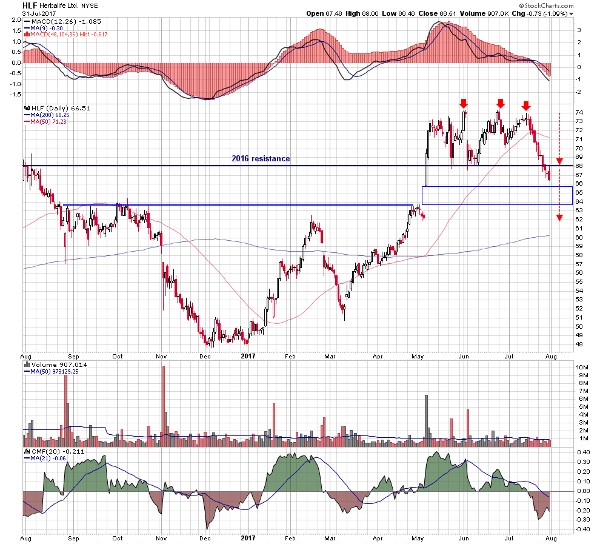 The daily chart of Herbalife illustrates the stock's 50% advance in the first half of this year. That rally was followed by a period of sideways consolidation that formed a horizontal channel pattern between triple-top resistance in the $74 area and support at the level. Earlier this month, the stock dropped below its 50-day moving average and then accelerated lower, taking out channel support. Daily moving...
More