Nvidia (NVDA) is firing on all cylinders. Thanks to graphic card sales, the chip giant reported a strong performance for all of its products. Demand for VR, games, data centres, and autonomous car technology are all helping Nvidia. Similarly, AMD will continue benefiting for Polaris, its next-generation GPU architecture.
AMD's stock is still below $7.00, a situation that may not last for very long. The closer the year closes, the closer AMD gets to 2017 when it releases Zen in limited quantities.
<!== INSTRUMENT %% %60% ==!>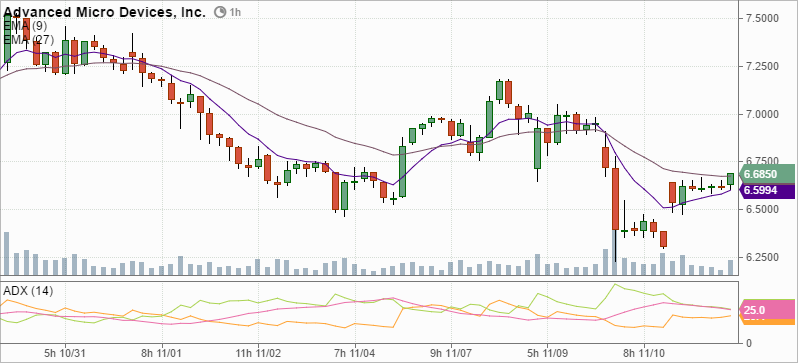 Risks
AMD's quarter contrasts negatively to that of Nvidia's results. The company not only reported light sales, but it also issued a weak outlook. The CPU division is still getting dragged by legacy product. Zen has yet to support higher revenue growth.
AMD issued shares and sold debt. This cuts interest costs but penalizes existing shareholders. Bulls may not forgive AMD that quickly.
AMD not yet profitable
AMD must start reporting profits before the stock breaks beyond the single digits. CEO Lisa Su recently sold shares. On November 4, she disposed of 665,414 shares for $6.61 (total value is $4.4M).
Zen in 2017
Zen may not come to market until the second quarter of 2017. By then, Intel Purely will ship.
AMD's stock getting a lift from NVDA is hardly assured. It did not happen last week, but if NVIDIA keeps moving up, markets may buy AMD stock too.