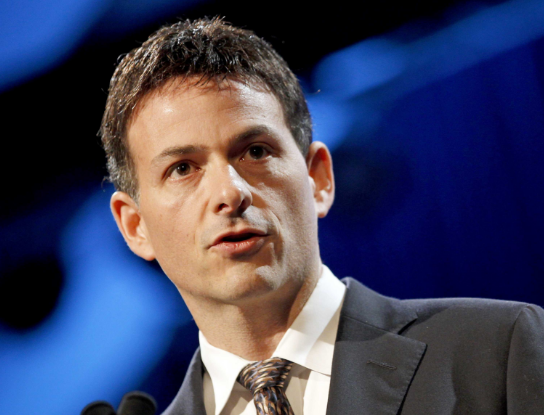 David Einhorn's Greenlight Capital recently wrote its Q2 letter to investors explaining its main longs and shorts and how the fund performed in the latest quarter.

Despite a 9.3% advance for the S&P year-to-date, Greenlight has returned -2.8%, with a -4.0% performance for Q2, both net of fees.
The fund's top five long holdings, in alphabetical order, include:
AerCap Holdings (AER)
Bayer (Germany: BAYN)
CONSOL Energy (CNX)
General Motors (GM)
Mylan (MYL)
The long portion of the book was slightly profitable, with no large gainers or losers. Einhorn also maintains a long position in gold.
Greenlight also has what Einhorn calls a "bubble basket," which includes some of the most popular companies including:
Amazon (AMZN)
athenahealth (ATHN)
Netflix (NFLX)
Tesla (TSLA)
I would argue that three of these four (AMZN, NFLX, and TSLA) are some of the worst possible companies to short given they trade on potential rather than fundamentals as more mature conglomerates might. The long thesis on these companies is done through the lens of a very long timeframe.
Amazon is only marginally profitable. Netflix is further toward profitability than Tesla. And Tesla, as presently constructed, has a questionable path toward profitability and is contingent on products, services, or advancements not yet reflected into share prices.
Only with respect to very long-dated options or beliefs of an upcoming recession – and consequent crunch in equities prices (where nearly everything sells off) – would shorts in these possibly make sense. Hence it's unlikely there is a genuine catalyst that can bring these stocks down in the meantime. It's more gambling than anything else.
The full investor letter can be found here: Greenlight Capital Q2 2017 Investor Letter