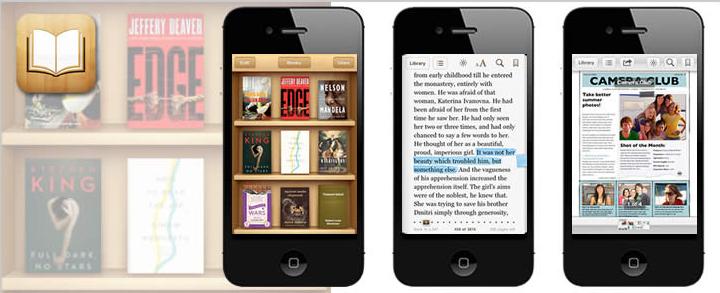 Stephen King's latest novel is a phone book. Up to 50% of iPhone users read e-books on tiny screens, according to new research from e-book rental services Oyster Books and Scribd — a trend that suggests consumers might benefit from a larger iPhone.

"Roughly half of our reading activity happens on phones," says Eric Stromberg, CEO of Oyster Books. And while Scribd says users prefer reading on iPads to iPhones, those with Android devices are almost as likely to read on a phone as a tablet.
E-book readers tend to spend the same amount of time on tablets and phones, says Jared Friedman, co-founder and chief technology officer of Scribd.
The average customer on both Scribd and Oyster reads for 45 minutes a day, however they don't necessarily read titles cover to cover. "For every four books they open on Oyster, they only end up finishing one of them," Stromberg says.
Why do people read books on their phones?
http://www.marketwatch.com/story/iphones-could-become-most-popular-e-reader-2014-05-09