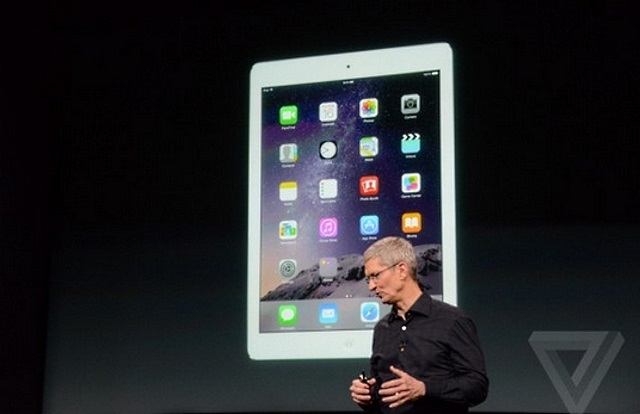 Apple unveiled its latest iPads Thursday, but they may not be exciting enough to boost flagging sales.
The iPad Air 2 (starting at $499) and iPad Mini 3 (starting at $399) are remarkably similar to the previous models. There are a number of new features: Both models have faster processors and improved cameras, Apple Pay for making mobile payments and "Touch ID" sensors that read the owner's fingerprint in lieu of a password, something previously only available on the iPhone. The iPad Air 2 will have a "Burst Mode" which allows its camera to take rapid-fire photographs, but this feature was first introduced with the iPhone 5S. Apple's full-sized 9.7-inch iPad Air is slimmer and will come in gold, in addition to silver/white and space gray/black models.
But those new elements are "really not enough to convince the average consumer to think that they need to buy them," says Louis Ramirez, senior editor at DealNews.com. "Without a significant price drop, the new features aren't worth it." Earlier this year, Apple reported third-quarter revenue of $37.4 billion — 53% of which was attributed to iPhone sales. iPad sales hit $5.9 billion in the latest quarter (accounting for 16% of sales), iMacs, iPods and iTunes, plus other accessories and services made up the rest. Apple sold 35.2 million iPhones in the quarter, up nearly 13% on the year, but iPad sales fell 9% to 13.3 million.
http://www.marketwatch.com/story/apples-new-ipads-...
Analysts say the new tablets don't have the "wow" factor. Do you agree?