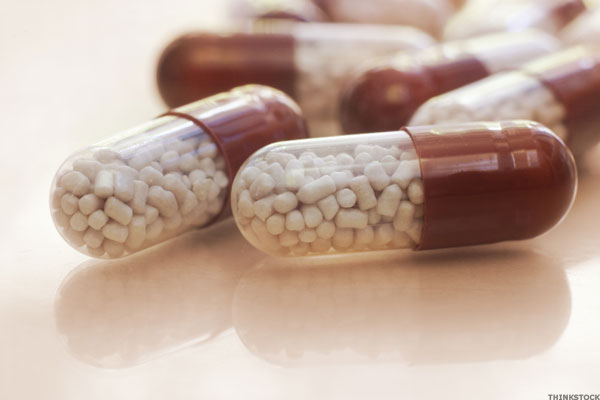 Chiasma (CHMA) is expecting the U.S. Food and Drug Administration to make an approval decision Friday on a new oral treatment for acromegaly, a rare disease of the pituitary gland.
One of my most reliable (and bearish) investor sources believes the FDA will reject the Chiasma capsules, known as Mycapssa, because data from the company's pivotal, single-arm study failed to demonstrate a clinically meaningful benefit for acromegaly patients.
The disease is treatable today with long-acting injectable drugs, meaning there is no unmet medical need which might have persuaded the FDA to approve Mycapssa on subpar study results.
Brand New – TheStreet's Biotech Bible! Before you invest one single dime in any biotech stock you have got to KNOW WHAT YOU ARE BUYING! Get THE most comprehensive text covering the 171 biotech companies that have gone public since 2013! There's nothing else like it for digging into this highly speculative group of stocks. Get a FREE copy today!
For these reasons, my investor source is shorting Chiasma's stock, which closed Wednesday at $10.90 a share. The company's market cap is $260 million.
Reached via email, Chiasma executives chose not to comment on the Mycapssa bear thesis, citing a self-imposed quiet period ahead of Friday's FDA decision. Cowen biotech analyst Ritu Baral is telling her investor clients to expect a Mycapssa approval. She has a buy rating on Chiasma with a $32 price target. My investor source asked not to be identified by name due to his fund's compliance rules which prohibit appearing in media stories.
Acromegaly is a rare disease which occurs when a benign tumor grows on the pituitary gland. The tumor causes excess levels of growth hormone (GH) and insulin-like growth factor 1 (IGF-1) to be released into the body. High levels of these hormones, in turn, can...
More