The frozen food company, Pinnacle Foods (ticker: PF), debut its IPO on March 28 and received a warm welcome from investors.
The products the firm offer includes Vlasic pickles and Hungry Man. In the IPO, the company made the initial offer of 29 million of its shares at $20 each, which made the Pinnacle Foods currectly valued at $580 million.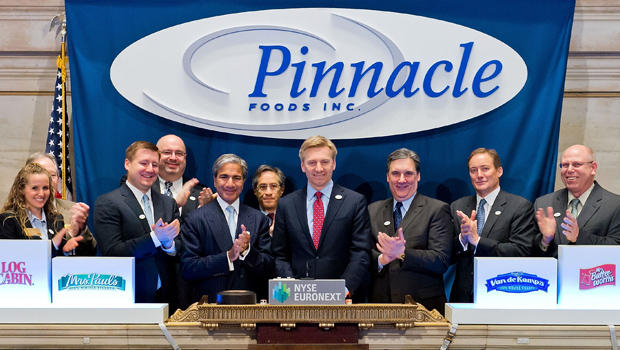 In the morning session of trading, Pinnacle Foods opened 11% higher at $22.26, and rose 12% in trading. Being the only major IPO offering this week, the company is heading to a good start.
According to CNBC, Chief Executive Robert Gamgort says the company is ready to gobble up more food companies through upcoming mergers and acquisitions.
We will still need to monitor the stock but at least on the first day of IPO, the company is doing pretty well.