The Q1 earnings season is almost coming to an end with 91.8% (as of May 13) of the S&P 500 members having already reported results. The Retail sector is the only one at this stage that has a sizeable number of reports still to come.

But how has this particular earnings season panned out so far? By now it is no secret that the season has been marked by "low expectations." Though growth was hard to come by, results were not as dismal as was widely expected with several companies delivering positive surprises for both earnings as well as revenues.

Still, Q1 is headed to be the fourth straight quarter of earnings declines for the index. And what is more concerning, this trend of earnings declines is expected to continue into the second quarter as well. As most of the remaining companies report Q1 results over the coming days, things will gain more clarity.

With the majority of pharma and major biotech companies having released their earnings results, Medical is one of the few sectors witnessing earnings and revenue growth in Q1. Our Q1 scorecard shows that 96.2% of the Medical sector has reported results with earnings growth of 7.7% on revenue growth of 9.8%. The blended beat stands at 64.7% (the percentage of companies that have beaten both earnings as well as revenue estimates).

Notably, the Medical sector is anticipated to be one of the seven sectors to record earnings growth (7.6%) in Q1.

Among drug stocks lined up to report this week, let's take a sneak peek at two such companies.

Headquartered in Austin, TX, XBiotech, Inc. XBIT is a development-stage biopharmaceutical company focused on the discovery, development and commercialization of therapeutic antibodies based on its True Human proprietary technology. The company has a robust pipeline of antibody therapies targeting oncology, inflammatory conditions and infectious diseases. The company is scheduled to report first-quarter results on May 18.
XBiotech, which started trading from Apr 2015, has delivered disappointing performances in both its reported quarters with the company missing estimates with a negative surprise of 31.43%. The company has a Zacks Rank #3 (Hold) and an Earnings ESP of 0.00% for the first quarter thereby making a surprise prediction difficult this quarter.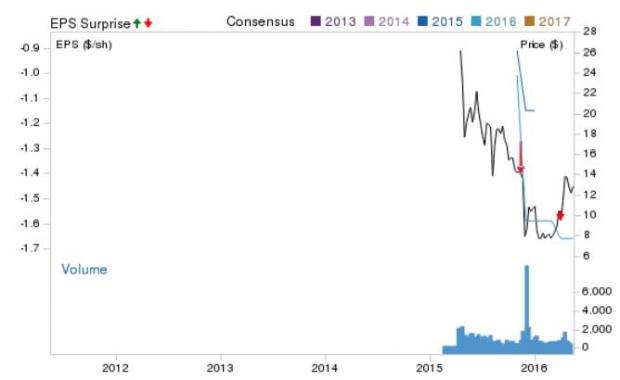 Valeant Pharmaceuticals International, Inc. VRX is a specialty pharmaceutical and medical device company (contact lenses, intraocular lenses, ophthalmic surgical equipment, and aesthetics devices) that develops, manufactures and markets a broad range of pharmaceutical products targeting areas of dermatology, gastrointestinal disorder, eye health, neurology and branded generics.
This Laval, Canada-based company has been under the scanner since late 2015 for raising drug prices and practicing a business model that involved limited investment in research and development. The company follows a strategy of acquiring companies and selling their drugs at higher prices.
The company's performance so far has been mixed with earnings beats in two quarters, in line results in one and a miss in the other. Overall, the company has delivered a positive earnings surprise of 0.18%. The company's Zacks Rank #5 (Strong Sell) when combined with an ESP of -7.19% makes a surprise prediction unlikely this quarter. Valeant is expected to report first-quarter results on May 18.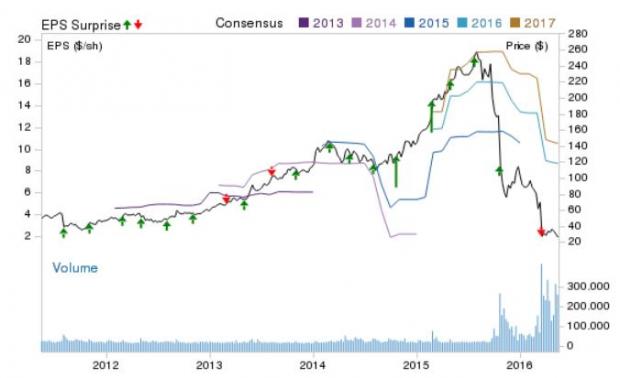 Want the latest recommendations from Zacks Investment Research? Today, you can download 7 Best Stocks for the Next 30 Days. Click to get this free report >>
Want the latest recommendations from Zacks Investment Research? Today, you can download 7 Best Stocks for the Next 30 Days.
Click to get this free report
VALEANT PHARMA (VRX): Free Stock Analysis Report
XBIOTECH INC (XBIT): Free Stock Analysis Report
To read this article on Zacks.com click here.
Zacks Investment Research