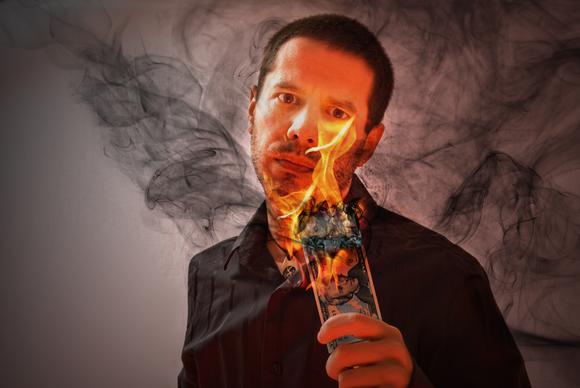 The current low-interest rate environment has made investors of all ages seek out income-producing stocks to add to their portfolios. But while we Fools tend to love dividend checks as much as anyone, we recognize that not all dividend stocks are created equal. It's certainly tempting to want to add a dividend stocks with a high yield to your portfolio as a way to turbo-charge your income, but companies that have high yields but deteriorating business fundamentals may actually have to cut their payouts in the future.
With that in mind, we asked a team of Motley Fool contributors to highlight a stock with a high dividend yield that they think you should avoid this fall. Read below to see if you agree with their assessment.
Dan Caplinger: With the holiday season upon us, now is a time when many investors start to look at the companies that stand to make the most from present-seeking shoppers. Yet even with the obvious holiday appeal of toys, Mattel (NASDAQ:MAT) is in a precarious position, and dividend investors could end up feeling like the Grinch if they're not careful.
Mattel has a dividend yield of more than 6.5%, as its stock has lost more than a quarter of its value since the beginning of the year even with its payout remaining stable. The weak performance has come from concerns about the sustainability of some of Mattel's key toy franchises, including Barbie, Fisher Price, and Hot Wheels. With competing toymakers having cashed in on lucrative multimedia entertainment franchises, Mattel has found itself without as much exposure to products based on popular movie and television characters, and that has been a huge handicap recently.
Most troubling is that Mattel's dividend payout has recently exceeded not only its reported earnings but also its free cash flow over the past 12 months. That creates the potential for a future dividend cut, which is the last thing shareholders will want to see given Mattel's struggles to keep its business growing.
Brian Feroldi: It's tough to be the Golden Arches these days. While I appreciate a company with a long history of paying a strong dividend as much as any other Fool, I can't help but think that McDonald's (NYSE:MCD) best days are behind it. As consumers continue to look for healthier quick-serve options, the Chipotles and Panera Breads of the world will continue to eat McDonald's lunch.
Results from the most recent quarter show this trend playing out. Same-store sales are decreasing as fewer customers find their way into the stores, causing profits to fall. While the company is trying to come up with new menu offerings in an attempt to bring in new customers, I simply think consumer tastes have changed away from traditional fast-food offerings, and the company's brand is trapped in its history of serving quick and cheap...
More