The US labor market looks like it has finally managed to hit the pace that the Fed is looking for - around 200K new jobs per month - in order to feel more comfortable in reigning in its bond buying program.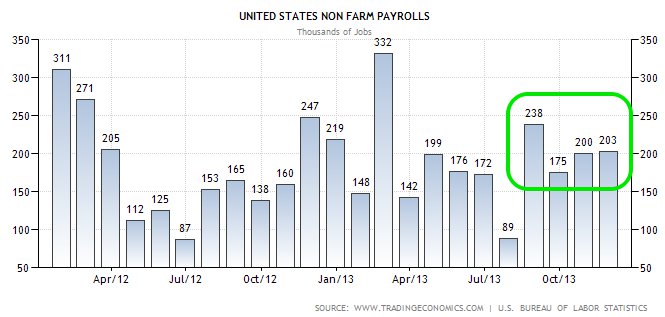 The unemployment rate also improved, declining to 7%.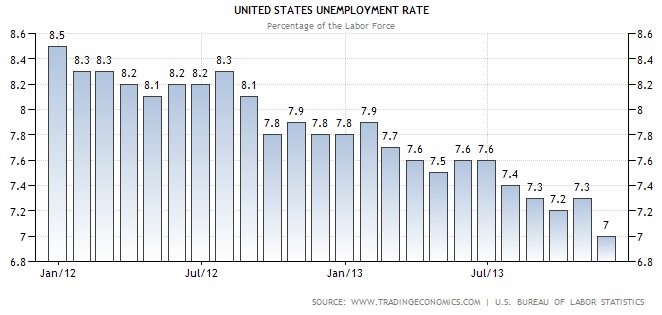 So, good news from the employment front, likely leading to more chance of tapering. The US stock market is down then? Well, surprise, surprise, the S&P500 rallied on the news. Are markets no longer fearful of the tapering? Has it been somewhat priced in? That's a distinct possibility and the fact that the labor market is improving is an overall positive for companies as it means consumers having more money to purchase their products.
Let's see if this good macro data is good news for the market continues come next week.