Boneless chicken wings mean big profits at Buffalo Wild Wings Inc. (BWLD - Get Report) .
The Minneapolis-based company reported quarterly profits ahead of expectations on Wednesday, Oct. 25 as it continues to fend off an activist shareholder, but sales came in slightly short.
During the third fiscal quarter, ending Sept. 24, Buffalo Wild Wings reported earnings of $1.36 per share on revenue of $496.7 million. Analysts surveyed by FactSet expected the company to report earnings of 79 cents per share on sales of $501.1 million.
Buffalo Wild Wings shares spiked 21.2% in after-hours trading Wednesday.
Wing prices, a significant component of Buffalo Wild Wings' cost of goods sold (COGS), averaged $2.16 per pound during the third quarter, up 25.6% year over year. Wing prices accounted for 30.8% of the cost of restaurant sales, the company said in a statement.
"The recent Tuesday promotion shift from traditional to boneless wings at company-owned restaurants will continue to improve cost of sales while traditional wing prices remain elevated," CEO Sally Smith said in a statement. "Combined with our cost savings initiatives and service excellence focus, we are optimistic these actions will deliver an improving bottom line."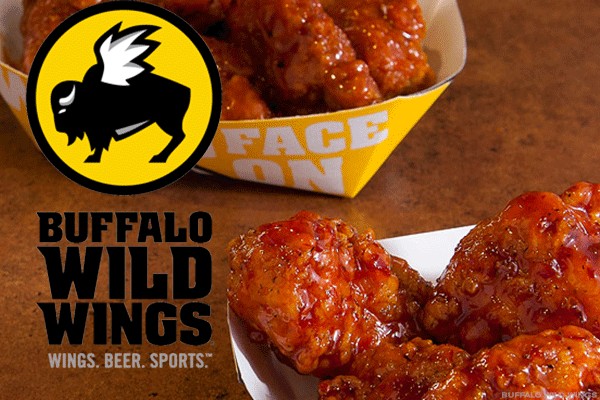 Last week, wing prices fell 4 cents to $2.08, wrote BMO Capital Markets Corp. analyst Andrew Strelzik. According to his calculations, the pricing moves imply that Buffalo Wild Wings' COGS are in-line with consensus estimates for the third quarter and lower than predicted for the fourth quarter.
It's difficult to extrapolate wing pricing trends going forward, he wrote, given cyclical price changes, shifts in consumer demand and hurricane recovery in Florida and Texas.
Sanderson Farms Inc. (SAFM - Get Report) management, for instance, expects production to grow less than 1% in 2018, "which likely would be insufficient to cover typical demand growth," Strelzik added.
Activist shareholder Marcato Capital Management LLC, which holds a 6.4% stake in the company, successfully pushed this summer for three of its four favored nominees to join the Buffalo Wild Wings board. The firm has been pushing Marcato to increase its franchise mix, with some success: Buffalo Wild Wings hired restaurant investment bank Cypress Group to shop 83 of its company-owned restaurants. Marcato was also critical of Smith, who announced June 2 that she'd retire before the end of the year.
More