After more disappoint results from Gilead Sciences (GILD), analysts from Guggenheim project that the company needs to finally make a big buyout (via Barron's). Gilead has declining revenues, but the company does offer $25 in billion in cash and investments, $16 billion in annual operating cash flows, and $30 billion in annual sales. The biotech spent $9 billion on share buybacks over 1H16.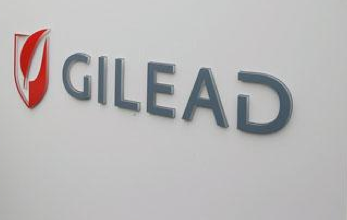 The analysts project that Syndax Pharma (SNDX), Corvus Pharma (CRVS), and Tesaro (TSRO). Lets see what these biotech offer:
Syndax - has a market cap of only $213 million and is still in late stage trials. 
Corvus - has a market cap of only $265 million and appears to be in early stage trials. 
Tesaro -  has a market cap of $4.7 billion and is forecast to hit annual sales of $150+ million in 2017 on the backs of the launch of niraparib in Q4 after positive Phase 3 trial data. 
The numbers suggest that only Tesaro offers a potential shot in the arm to declining revenues. The stock though is up over 100% following the positive data making valuation a big concern. 
Should Gilead continue repurchasing shares or make a big acquisition?
Disclosure: Long GILD