Terrible China data... no change from Draghi... and dismal data in the US... BTFATH in stocks and crude's move made this clip seem more than appropriate as "we see the worst in people"...
*  *  *
Before we get started, two rather notable things today:
First, DAX dumped at the EU close (for absolutely no good reason whatsoever) and that started the divergence between US and EU stocks....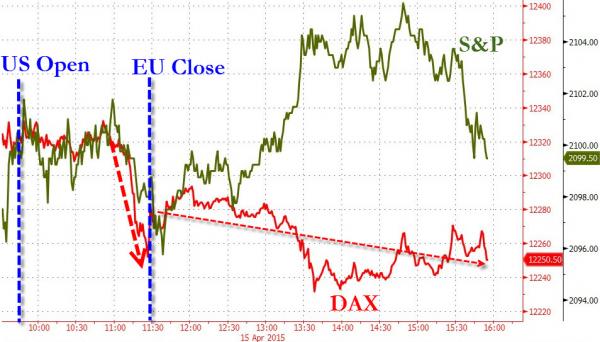 And Second, WTI Crude was unstoppable as it spiked to $56.69 (from $50 on Friday) - crushing the WTI-Brent spread -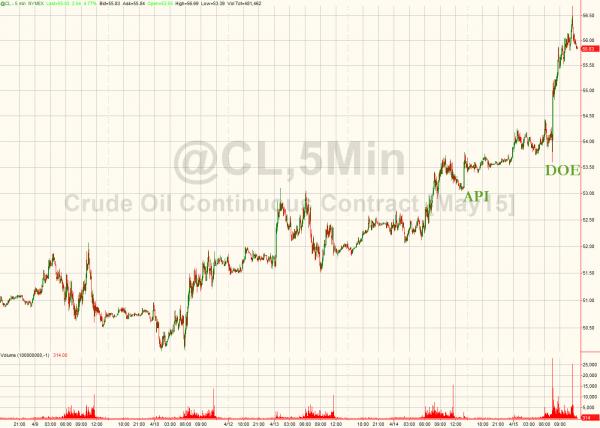 Breaking to its highest level since Dec 2014...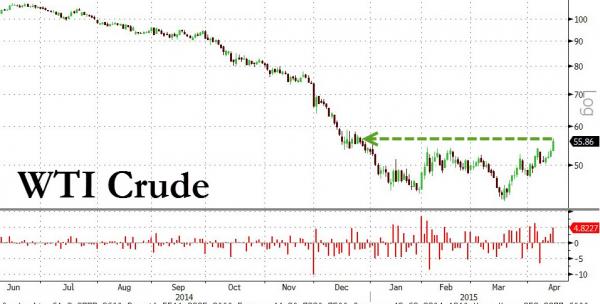 *  *  *
Small Caps led the way on the day (but Trannies decided today - after a huge short squeeze spike at the open - that higher oil prices are not good)... UGLY CLOSE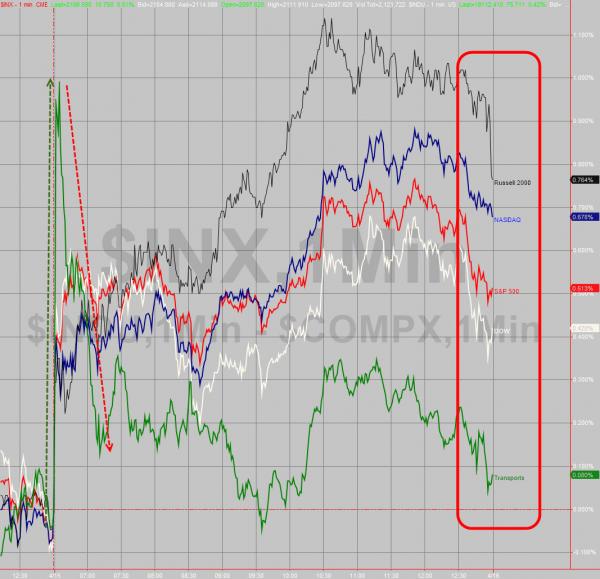 Futures show the big moves started as Europe opened...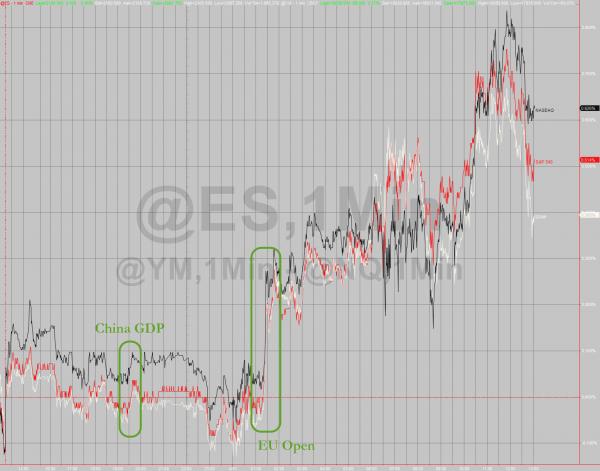 Which on the week leaves Trannies lower - after tagging unch briefly...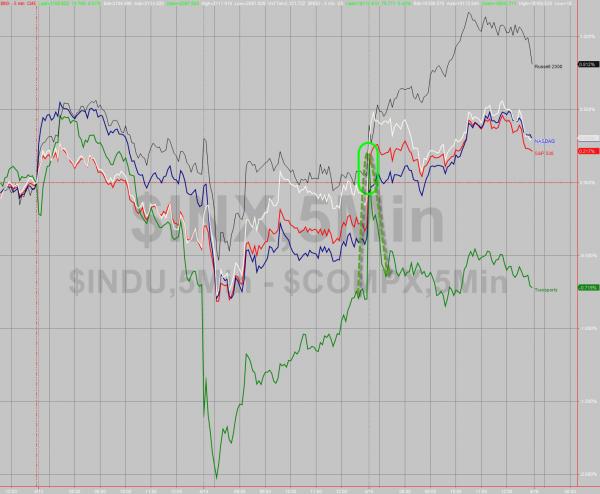 The S&P perfectly top-ticked the trendline from March and reversed into the last 30 minutes...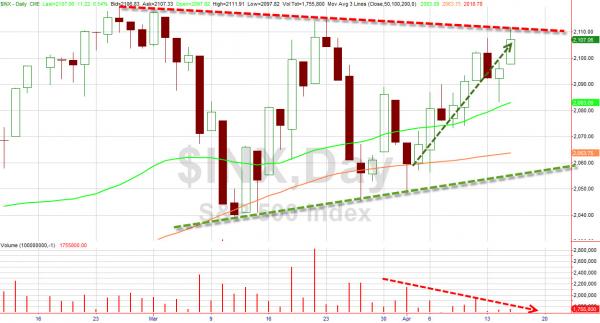 VIX was monkey-hammered back to a 12 handle...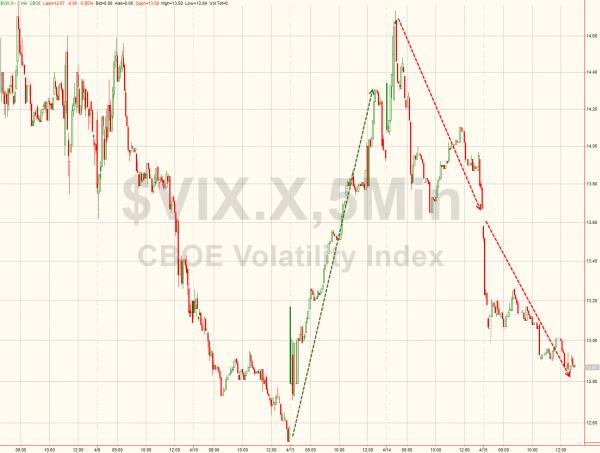 But credit was less excited about the afternoon equity exuberance...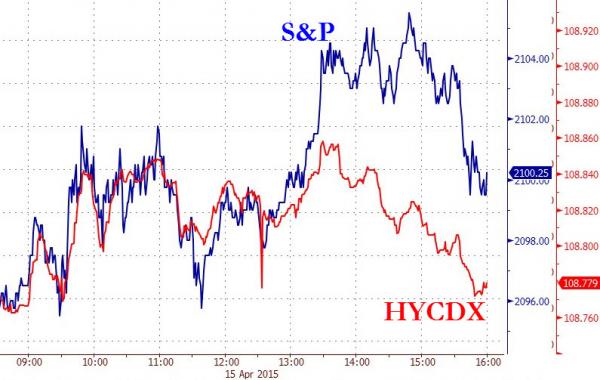 Treasury yields overall were mixed today (long-end slightly higher, short-end slightly lower in yield)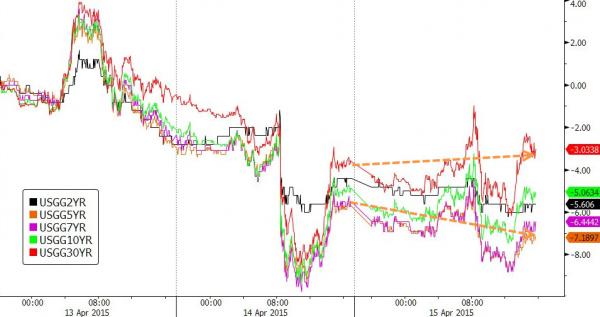 The US Dollar dropped again - mainly after Draghi's no comments sparked EUR buying but there was an early afternoon tumble as oil soared...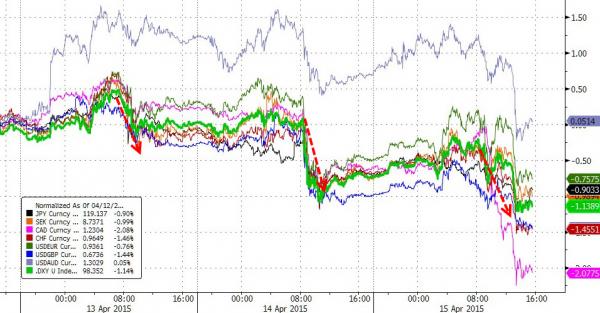 All commodities gained on the day - as the dollar drooped - but Crude caught the attention of most...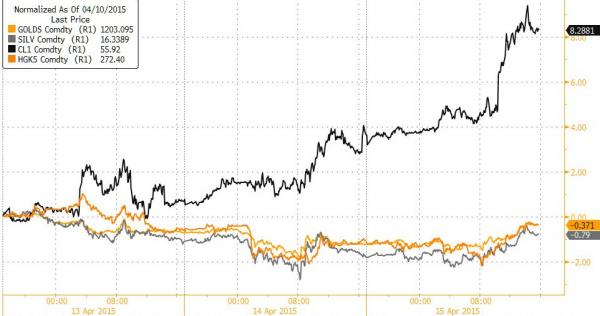 Which crushed the Brent-WTI spread...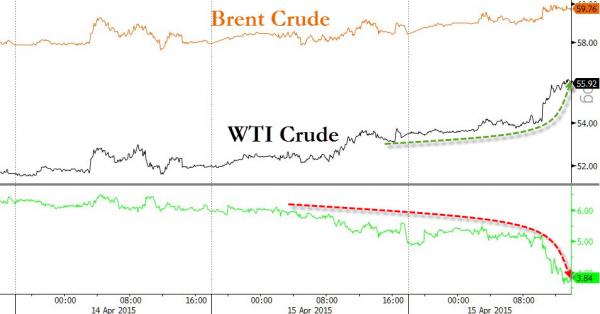 Charts: Bloomberg