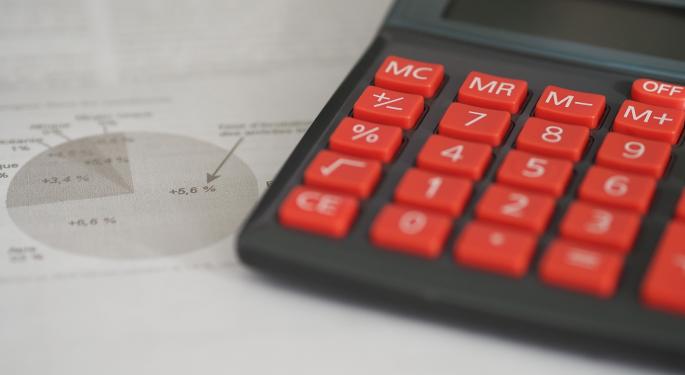 Citi started coverage of Cotiviti Holdings Inc COTV 1.26% with a Neutral rating and $21 price target, citing near-term risks including client M&A among its relatively concentrated customer base.
"Net, we have a favorable view of the company's offerings but with an ETR of ~10%, leads to our Neutral rating," analyst Garen Sarafian wrote in a note.
Cotiviti is a provider of analytics-driven payment accuracy solutions for health plan and retail clients. Citi said, although it's not disclosed, it is reasonable to assume some or all of Cotiviti's top four clients include the big four managed care companies (excluding UnitedHealth Group Inc UNH 0.92% that operates a similar business within its Optum segment).
The transition to ICD-10 in October 2015, a system used for reporting and payment processing, increased medical codes to 68,000 from 14,000, is the biggest tailwind for Cotiviti.
Sarafian noted that one of the basic problems payers face is if a claim is coded incorrectly. For example, under ICD-10, asthma and bronchitis have different codes, but there is a single code for patients diagnosed with both conditions.
"Cotiviti's solutions capture situations where providers submit multiple claims and reimbursements where a single code is now applicable," Sarafian highlighted.
Meanwhile, the analyst continued that the company's 10 largest health plan clients have expanded their revenue contributions to COTV by about 30 percent CAGR from 2013- 2015, yet current purchasing represents just 10-15 percent of the COTV's aggregate product suite.
"Of COTV's ~40 clients, 16 are RCA-only, 15 are PCA-only and 10 currently leverage both suggesting the cross-sale opportunity is substantial," the analyst elaborated.
In addition, Sarafian expects claims revenue growth across the Medicare, Medicaid, and Commercial books to grow in the mid-single digits for the next few years as demographics, the ACA, and general inflation should continue. Cotiviti should benefit as it operates on a percentage of claims basis.
On the flip side, the analyst noted that the impact from potential large managed care consolidation may be more likely to drive pricing pressure that more than offsets the cross-sell opportunity, at least in the near-term. This concern assumes significance amid Anthem's $48 billion proposed acquisition of Cigna and the pending Aetna – Humana merger.
"We estimate pricing concessions could drive EBITDA margin contraction on the associated contracts down by 500- 1,500bps against a consolidated EBITDA margin of 38.4% in 2016. The net impact to 2016E EPS is -$0.04-$0.09, representing 3-7% of EPS," Sarafian added.
Sarafian expects EPS of $1.25 for 2016 and $1.31 for 2017.
Date
Firm
Action
From
To
Jun 2016
RBC Capital
Initiates Coverage on
Outperform
Jun 2016
Barclays
Initiates Coverage on
Overweight
Jun 2016
Credit Suisse
Initiates Coverage on
Outperform
© 2016 Benzinga.com. Benzinga does not provide investment advice. All rights reserved.