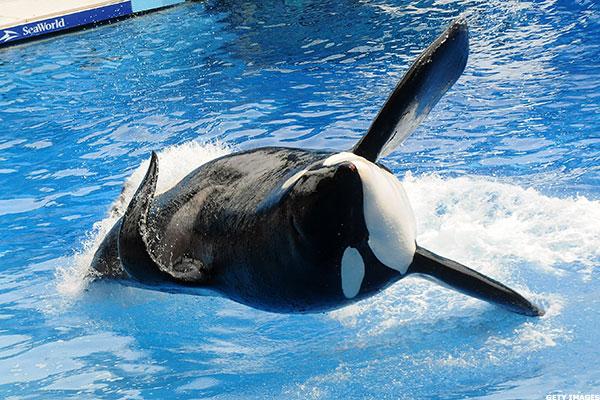 NEW YORK (TheStreet) -- Wells Fargo raised its rating on SeaWorld Entertainment (SEAS - Get Report) stock to "outperform" from "market perform" on Friday morning. The firm has a valuation range of $22 to $24 on SeaWorld shares.
The upgrade follows the announcement SeaWorld made on Thursday that it will cease breeding the killer whales held at the company's three theme parks in the U.S.
SeaWorld's decision is the result of a change in consumer perception about keeping large intelligent marine mammals in captivity and whether or not humans can provide the care the animals need.
"We believe SEAS announcement to sunset orcas at its parks along with the new Human Society of the United States relationship provides both a data based and intuitive based path to improved attendance, revenue and EBITDA," Wells Fargo said in a note.
Back by...
More