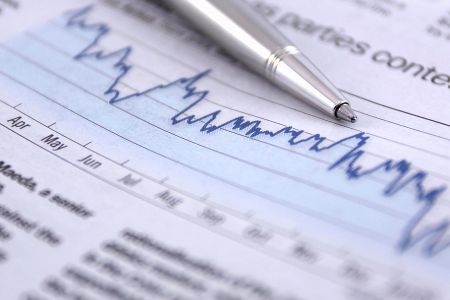 Price of crude oil breaks below the neckline of a short-term head-and-shoulders topping pattern, targeting the lows set in August.
**NEW** As part of the ongoing process to offer new and up-to-date information regarding seasonal and technical investing, we are adding a section to the daily reports that details the stocks that are entering their period of seasonal strength, based on average historical start dates.   Stocks highlighted are for information purposes only and should not be considered as advice to purchase or to sell mentioned securities.   As always, the use of technical and fundamental analysis is encouraged in order to fine tune entry and exit points to average seasonal trends.
Stocks Entering Period of Seasonal Strength Today:
No stocks identified for today
The Markets
Stocks traded sharply lower on Thursday, led by Energy and Material shares as commodities took another leg lower.  The price of crude oil dipped 3.41% following the latest inventory report that showed that supplies of the energy commodity increased by 4.2 million barrels.  Gasoline inventories continued to decline, this time by 2.1 million barrels.  Despite another large increase in supplies of oil, the days of supply remained unchanged at 31.2, which is the highest level in over 30 years.  Days of supply for oil appears to be trying to chart an intermediate peak, an event that is typical for this time of year.  The price of WTI Crude fell below the neckline of a short-term head-and-shoulders topping pattern, which targets back to the low set in August around $38.  Seasonally, the commodity remains in a period of weakness through to early December, a which point the days of supply of oil typically moves lower and price moves higher.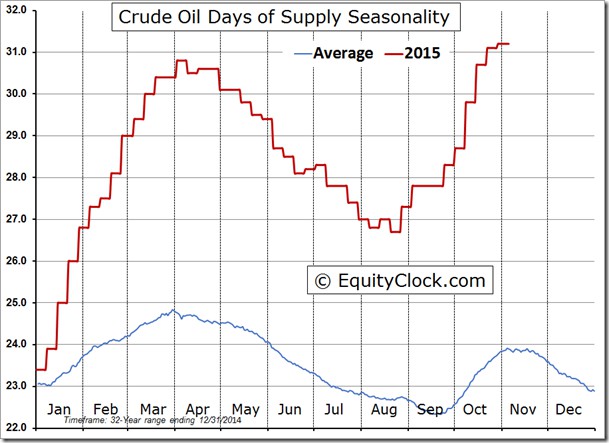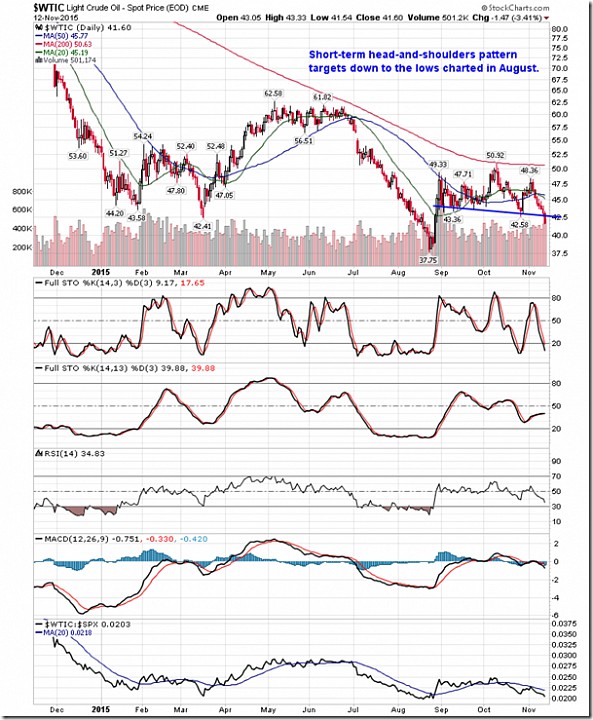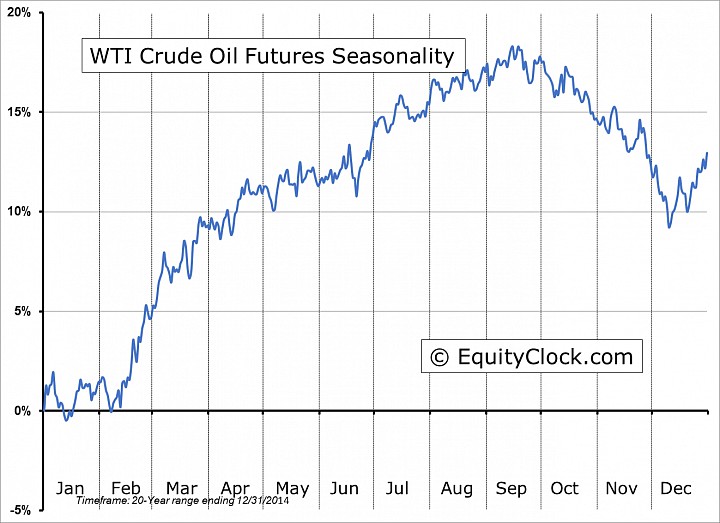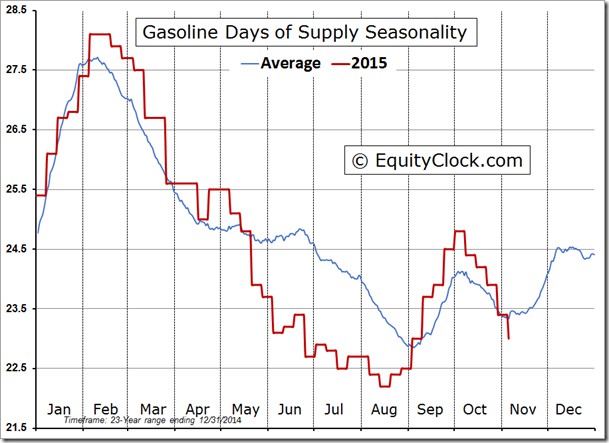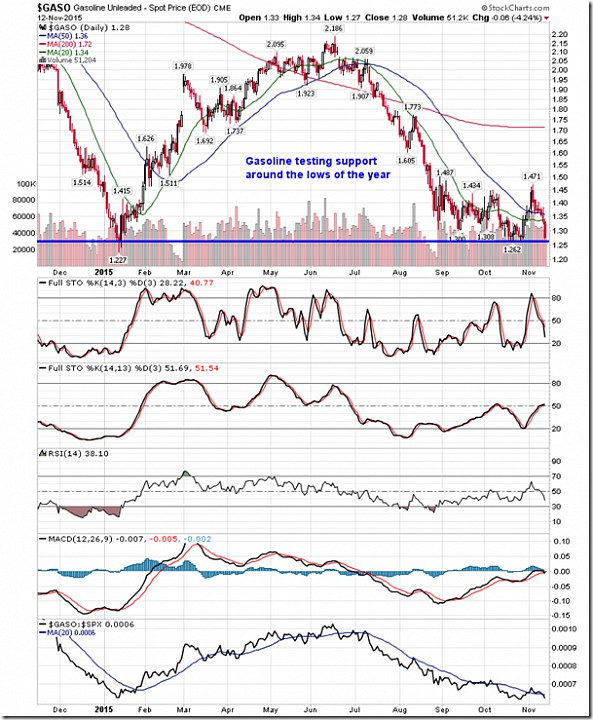 The equity market weakness during the session led to a break of the first level of support on the S&P 500 Index around the 200-day moving average at 2064.  The next level of support around 2040 is presently being tested.  Below that, investors should look towards potential support around 2020 and 2000, both of which would result in a reasonable test of support around the 50-day moving average.  We'll re-examine each level of support as they are reached.  A break below the last level of support around 2000 may cause technical damage, which would warrant a re-examination of the seasonal strength going into the end of the year.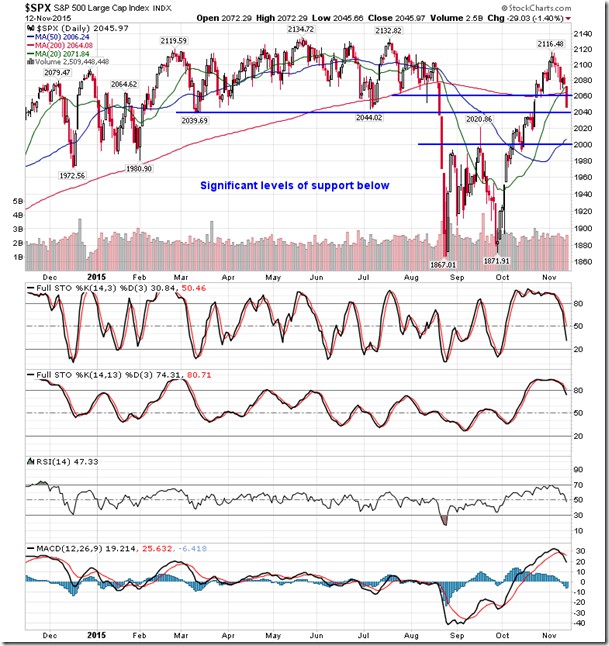 Sentiment on Thursday, as gauged by the put-call ratio ended bearish at 1.22.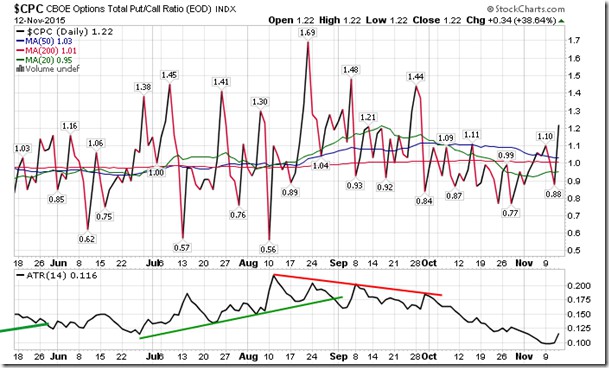 Sectors and Industries entering their period of seasonal strength: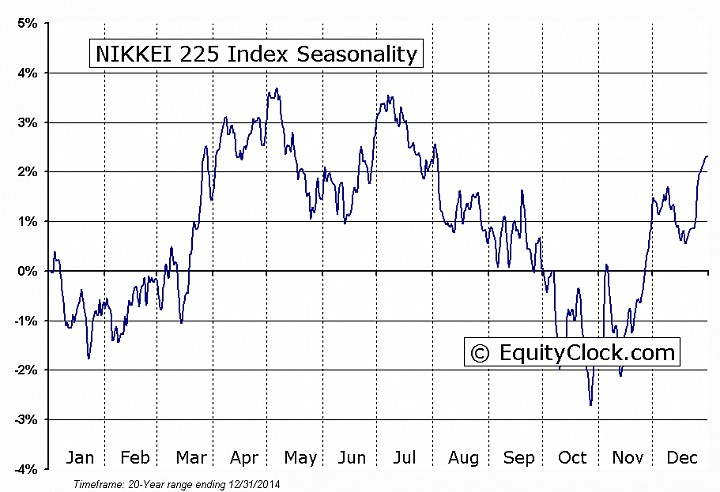 Seasonal charts of companies reporting earnings today:
 
S&P 500 Index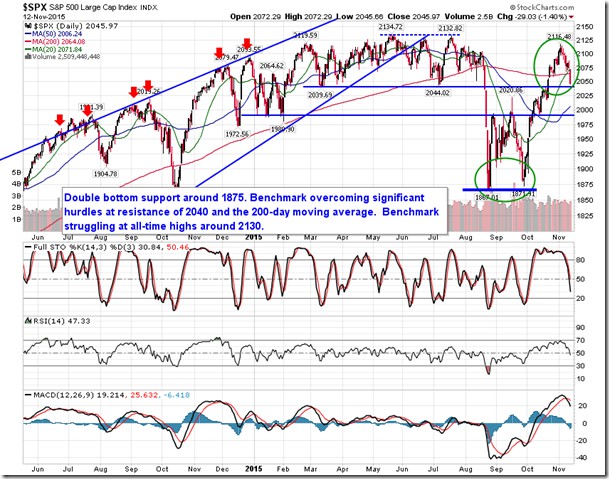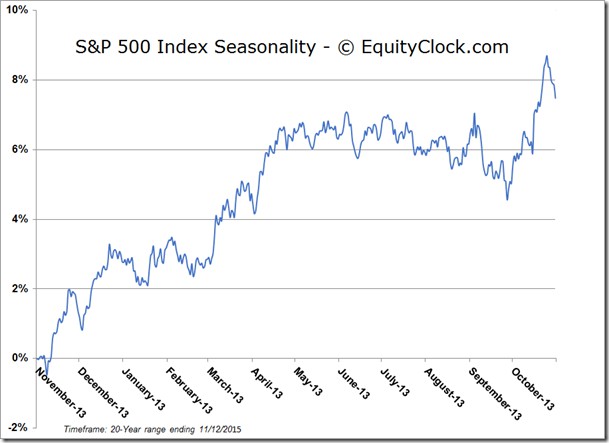 TSE Composite