The worst 2-week run of the year for stocks leave Dow, S&P, and Trannies red for 2015...
Yesterday's dead-cat-bounce died... and then the fucking algos went berserk and ramped us above VWAP into the close... what a total joke.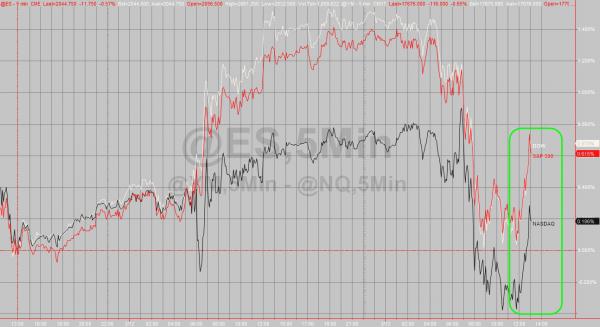 But in the day, small caps outperformed - what a joke!!!!! look at it
On the week,Trannies tested red but bounced, Nasdaq underperformed...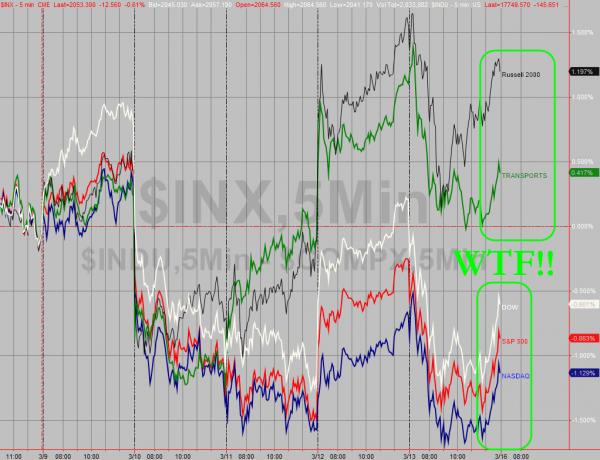 Leaving The Dow, S&P, and Trannies red year-to-date... the panic-buying idiocy into the close was all the machines trying to get S&P green YTD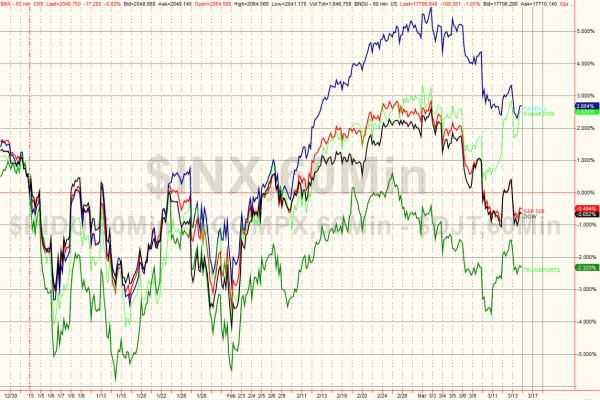 This was the worst 2-week run for The Dow and S&P since early December... but Small Caps are green for March...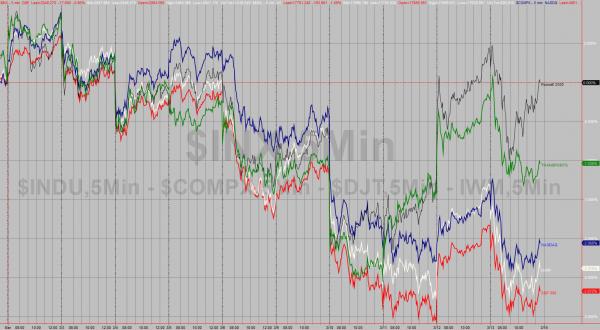 So let's take a look at the turmoil...
Crude was Carnage'd under $45...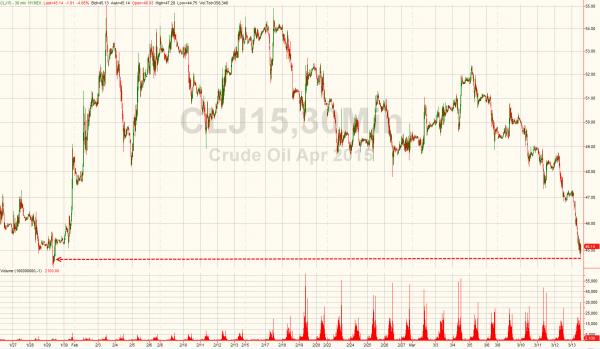 The Euro Baumgartner'd below the crucial 1.05 and could not get back up...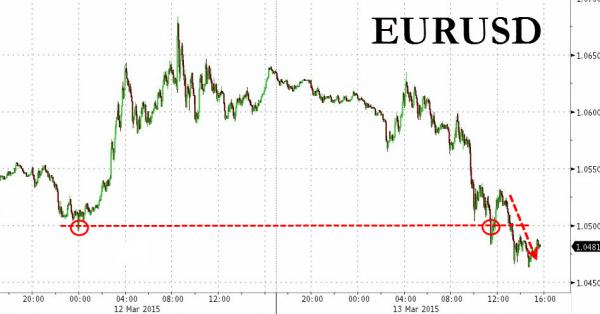 Yields on the week dropped 11-14bps with the long-end erasing all the Jobs-data losses...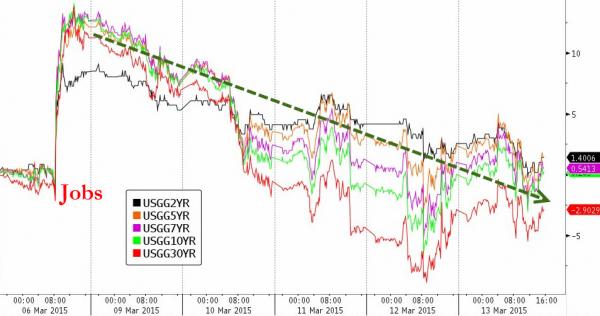 The US Dollar saw its biggest week since September 2011...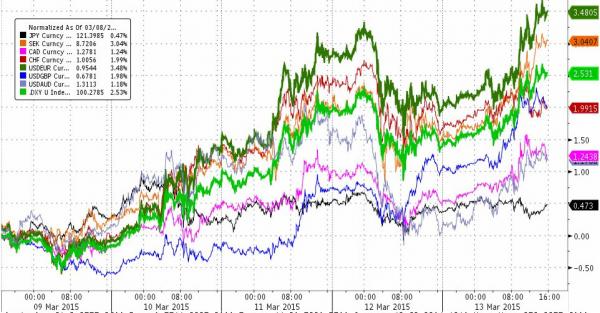 And biggest 2-weeks since lehman!!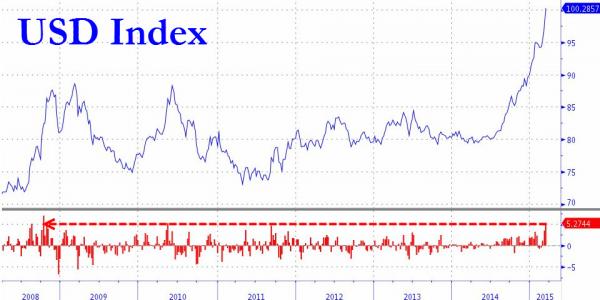 Commodities performed relatively well in the face of the USD explosion... all apart from Crude...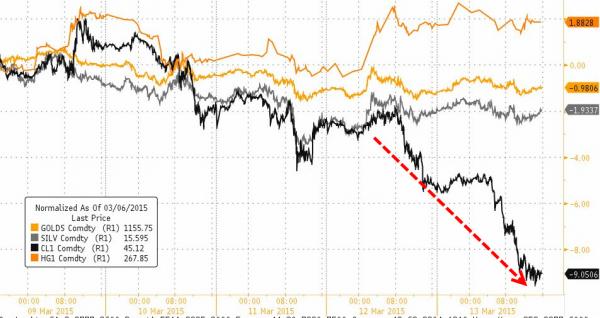 And finally... because it's all about fundamentals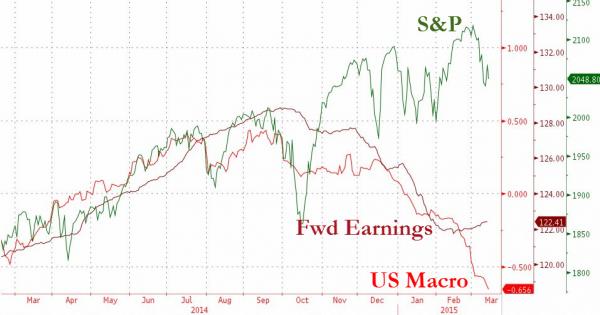 Charts: Bloomberg