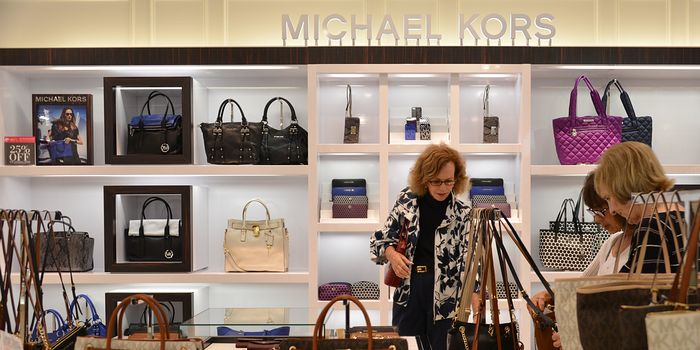 The handbag and accessories maker said Thursday that profit fell for the second-straight quarter, declining 7%, and sales at existing Michael Kors retail stores slid 9.5% in the three months to June 27.
Kors is battling a slowdown in handbag and watch sales, magnified by anemic shopper traffic across the U.S. The company is also being buffeted by the strong dollar, which makes its products more expensive abroad and dampens the tourist flow into the U.S., a key source of customers for the company.
Handbags have been one of the hottest categories for retailers in recent years, as new styles and materials prompted women to buy multiple bags a year to match different outfits and occasions. But the industry has failed to come up with new styles to capture shopper attention.
Net income fell to $174 million from $188 million a year earlier. Still, the results topped Wall Street's expectations and the stock rose more than 12% to $44.40 in recent trading. The shares have lost 41% so far this year.
Michael Kors plans to introduce a big assortment of new handbag and watch styles in the coming spring. Chief Executive John Idol said the products would be the most extensive new material the company has introduced to...
More