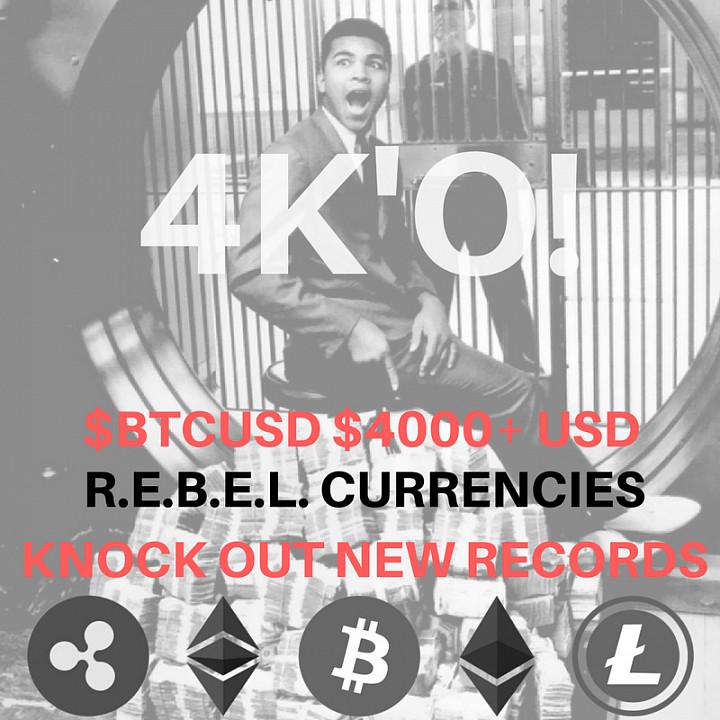 The charts say it all. We are being tested. Prices, as observed, and shared by many colleagues in "fittwit"-space on all social networks and via their silo'd content (i.e. newsletters and blogs), are hitting a variety of averages and trend-lines. I believe, based upon past experience, there is more to come in the form of breaks and potentially very attractive entries for those who "pass" their tests. The subterranean lows in volatility I mentioned a couple of weeks was followed unsurprisingly by all kinds of speculative fireworks. Drops in volatility are always joined at the hip with increases inevitably and eventually. It's part and parcel of Mr. Market's mercurial nature. Some traders are hunting for multiple outcomes, and you can all take your pick based upon your model and your cognitive biases: reversion and/or resumption of trend, a revival of animal spirits or some profound reckoning.
I am guided by three factors, beginning with price and sentiment. Prices can march along further than one's proclivities or pocketbook and sentiment can reflect stronger or weaker risk/reward scenarios. Absurdities in extremes are quite possible, even if the subsequent payoffs become increasingly less probable. The third and primary factor remains and always will be risk management (and its handmaiden, "process"). I have no problem with the notion of "betting the farm", so long as I have hopefully 199 other "farms" left out of a specific chosen risk.
Why is this third factor important? Why must risk management, or process, be in charge of our risk-taking? It doesn't if we don't care about tomorrow. But I think most of us do care about tomorrow. We all march in a parade of relentless trial and error. Like it or not, we are "A/B testing" our way forward on a route we cannot measure ahead of time. Our parade route is of unknown length, unpredictable duration and varying terrain. We need to invest our time and material resources to keep marching forward on this invisible march. Even if you were just someone "getting by" in passive existence, that itself is a choice, you have foregone on a lot of other options or actions, and that itself involves how you use, how you "risk", your time on this planet.
Meanwhile the blazing hot stellar activity in crypto-currencies, in the new "internet of money", continues to capture our imagination...
More