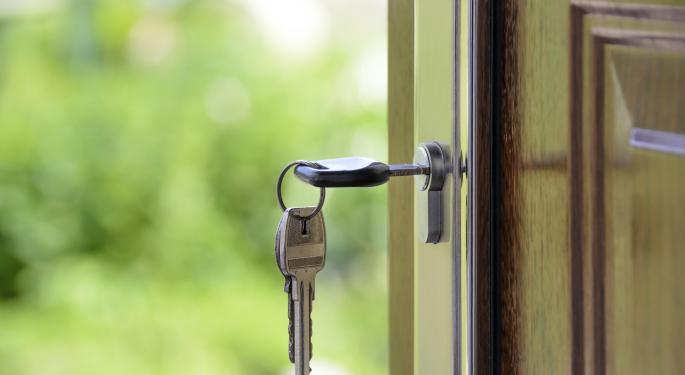 In the wake of the Brexit vote, U.S. mortgage rates have dipped near all-time lows. In fact, many homebuyers and homeowners have taken the opportunity to lock in low rates. This might make it a great time for first-time buyers to get into the housing market.
"If you have an opportunity out there to refinance, now's the time to pull the trigger on it," Quicken Loans CEO Bill Emerson told CNBC Wednesday morning.
According to Emerson, Quicken Loans' business is up more than 35 percent in the past four weeks due to the flood of people refinancing.
However, he also mentioned that first-time homebuyers currently make up just 30 percent of the market, down from its historical average of near 40 percent.
Related Link: Commercial Hedgers May Mark The Bottom In U.S. Treasury Yields
"Using a rule of thumb that refinancing frequently makes sense when rates have fallen by a full percentage point, people who took out loans at the prevailing rate at various points in late 2013 and the first part of 2014 might see favorable economics for refinancing, as will those whose loan was firs made anytime before mid-2010," the New York Times' Neil Irwin reports.
According to Quicken Loans, Millennials have a number of misconceptions about buying a first home.
One of the biggest misconceptions is the myth of the 20 percent down payment, which has been discouraging Millennial buyers.
Well-qualified borrowers can often put down as low as 1 percent, while most typical borrowers can put down 5 percent or less.
One thing is certain: The combo of a strong U.S. economy and record-low mortgage rates has lit a fire under the U.S. housing market.
So far this year, the iShares Dow Jones US Home Const. (ETF) ITB is up 8.3 percent. The iShares Barclays 20+ YR Treas.Bond (ETF) TLT is up 14 percent.
Disclosure: The author holds no position in the stocks mentioned.
© 2016 Benzinga.com. Benzinga does not provide investment advice. All rights reserved.