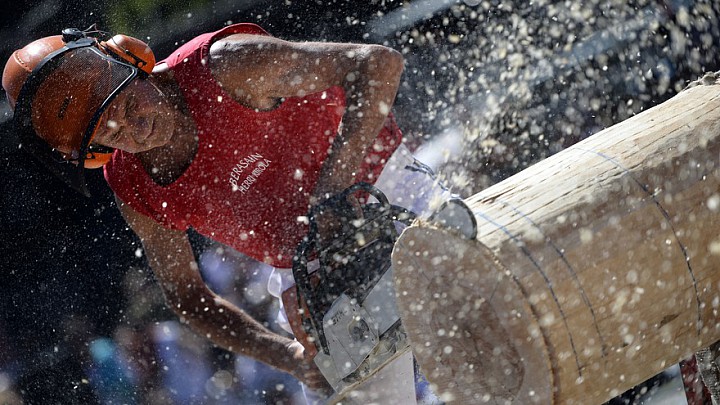 The national unemployment rate is at its lowest since 2008 and hundreds of thousands of jobs are added to the U.S. economy each month. By 2022, the U.S. Bureau of Labor Statistics expects all occupations to grow by more than 10% from 2012.
However, not every occupation is thriving, and with the rise of new technology and means of production and communication, entire careers are being phased out entirely.
In honor of the latest jobs report, here are five jobs that may come close to disappearing over the next 10 years, according to data from the U.S. Bureau of Labor Statistics.
Fallers
Fallers, or forestry workers who use axes or chainsaws to fell trees in a controlled manner, are expected to experience the sharpest decline — a 43% drop by 2022 — in labor force, according to the BLS.
Though the forestry industry as a whole has rebounded from the recession due to an increase in housing demand, overall it has contracted from its peak 20 to 30 years ago, says Todd Morgan, director of forestry industry research at the University of Montana's Bureau of Business and Economic Research. And the specialized trade of fallers has borne the brunt of that contraction.
The reason, Morgan says, is that logging companies are increasingly turning to machines to fall trees to maximize yield as the industry moves from the West to the South.
"Because of regional differences and changes in mechanization, we're seeing a shift of plantation forestry onto industrial land," Morgan says, which is primarily owned in the South. Fallers are necessary for trees grown in rocky terrain, like that found in the West, where machines can't fit, however southern land is primarily flat and easily accessible by machine.
"It's become more equipment intensive than personnel intensive," Morgan says.
He says the industry will likely see an increase in logging equipment operators due to this transition, an occupation that allows more cross-training and fluidity among different industries.
"It's something that if a faller was interested, they could do that," Morgan says. "Equipment operators in forestry worked in oil and gas during the [2008-2009] downturn."
http://www.marketwatch.com/story/5-of-the-most-endangered-jo...