A possible deal between Apple and Comcast can be a serious threat for Netflix business.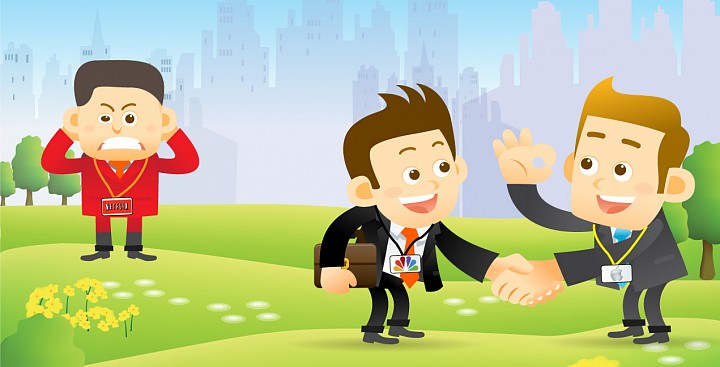 Netflix stock fall over 6% yesterday and continue to slid more today. Overall Netflix have fallen about 20% earlier this month.
If Apple is tie in with Comcast successfully, it plans to provide a high-quality, premium streaming television service which would take over local internet traffic.
A lot of people dislike the buffering and choppiness that occur while watching a show on Netflix and this issue could make Apple and Comcast get better opportunity to steal the market from Netflix.
However, the deal between Apple and Comcast might not be that easy since it gets involves the nation's largest broadband provider and cable.

Picture : bidnessetc