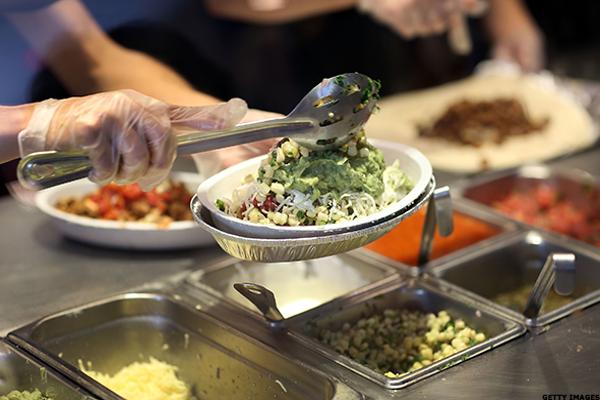 Can the notoriously red-hot Chipotle (CMG - Get Report) keep up its eye-popping growth?
That will be the main question on the minds of investors when the better burrito and salad bowl joint reports third quarter earnings on Tuesday after the close. Slowing same-store sales growth may mean less robust profits, thanks in large part to rising minimum wages in places such as San Francisco and New York, as well as elevated beef costs.
Shares of Chipotle have been virtually unchanged since the company announced its second quarter results on July 21. When the results hit after-hours, shares fell about 7% due to slower sales growth than Chipotle has produced historically. But the stock managed to reverse course...
More