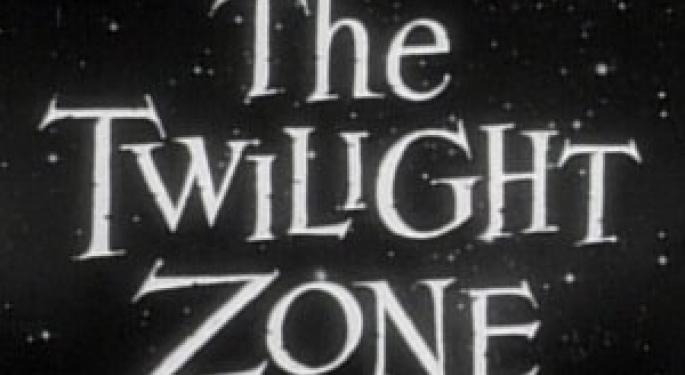 It may be time to throw your investment playbook out the window. According to Macquarie analyst Viktor Shvets, the new era of global economics may have made conventional mean-reversion, macro and momentum investing strategies obsolete.
"We believe that investors are residing in a 'twilight' zone between dying free market signals and the coming era of state-driven credit, capital investment and consumption," Shvets explains.
Related Link: The Fed's Mixed Feelings On Rate Hikes
Macquarie credits two major global themes with this shift in investing dynamics. First, Shvets mentions a huge global leverage "superstructure," which has driven the expansion of the global debt burden to 3x GDP. This leverage has brought about extreme and unpredictable volatility in financial markets.
Second, Shvets sees lack of global productivity as a long-term secular shift that will continue to be a factor for years to come. This trend is the result of a combination of overleveraging, monetary policy, stagnant demand and excess capacity.
"It is a classic 'Catch 22,' as without productivity, leveraging is the only way to grow but it increases volatility, flattens yield curves, and undermines credit and in turn erodes growth rates," Shvets concludes.
How should investors adapt to these changes? Macquarie recommends investment strategies based on quality, sustainable growth.
The firm's Global Quality Portfolio contains Outperform-rated stocks such as Alphabet Inc GOOGL 2.15%, Facebook Inc FB 1.31% and Oracle Corporation ORCL 0.16%.
Disclosure: the author holds no position in the stocks mentioned.
Date
Firm
Action
From
To
Jun 2016
Goldman Sachs
Maintains
Buy
Jun 2016
Maxim Group
Maintains
Overweight
Apr 2016
SunTrust Robinson Humphrey
Maintains
Buy
© 2016 Benzinga.com. Benzinga does not provide investment advice. All rights reserved.
Source