So here is the end of the six-month seasonally unfavorable period for equities. 
Just check chart of the Halloween Indicator. Never thought that I'd pay attention to that weird name: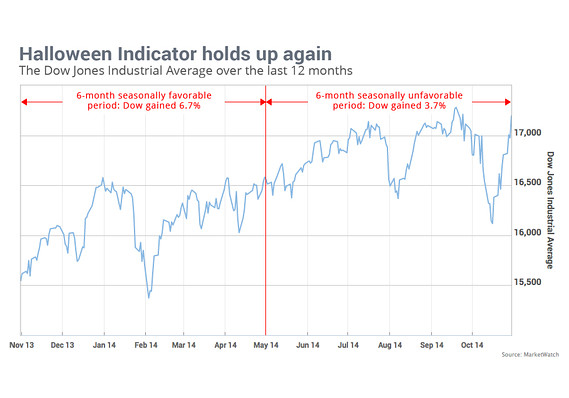 Through Oct. 30, 2014.

The U.S. stock market's performance over the past six months very much lived up to this worldwide historical pattern. Since last May Day, the Dow has gained 3.7%, barely half the 6.7% increase the Dow turned in during the seasonally favorable six-month period before that.



So are we back into the bulls' camp?