Invest with Confidence. Are you a financial professional? Stay on top of your portfolio with Benzinga Pro's real-time newsfeed and alerts and never miss a headline again.
Don't miss the chance to try it FREE today.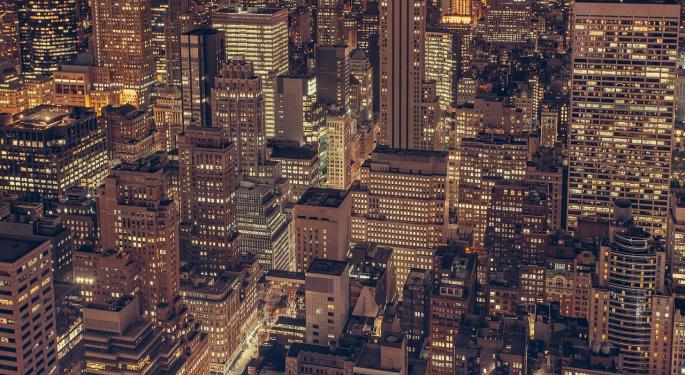 The financial sector has lagged market in the past year as banks continue to struggle with heightened post-crisis regulation and historically low interest rates. Here's a look back at how the "Big Four" U.S. banks fared in Q1.
Citigroup Inc C 0.76% reported EPS of $1.10 on revenue of $17.5 billion. The EPS number beat consensus expectations, but revenue came up short of Wall Street predictions. Since Citi reported, its stock is up 3.2 percent.
Bank Of America Corp BAC 1.13% reported EPS of $0.21 on revenue of $19.7 billion, both short of consensus analyst expectations. Since earnings, the stock is up 5.2 percent.
Related Link: Why Q1 Earnings Season Has Been More Bullish Than It May Seem
JPMorgan Chase & Co. JPM 0.7% beat consensus estimates on earnings ($1.35) and revenue ($24 billion). Since the company reported, the stock is up 1.1 percent.
Wells Fargo & Co WFC 0.26% topped consensus estimates with earnings of $0.99 on revenue of $22.1 billion in Q1. Since reporting, the stock is up 3.1 percent.
Although the banks are all still struggling with low interest rates and calls for them to be broken up, earnings have been slowly but steadily creeping higher over the past five years. Economists anticipate the Federal Reserve's next rate hike will come in June, which could help to ease the pressure on bank margins in Q3.
Disclosure: The author is long BAC.
© 2016 Benzinga.com. Benzinga does not provide investment advice. All rights reserved.