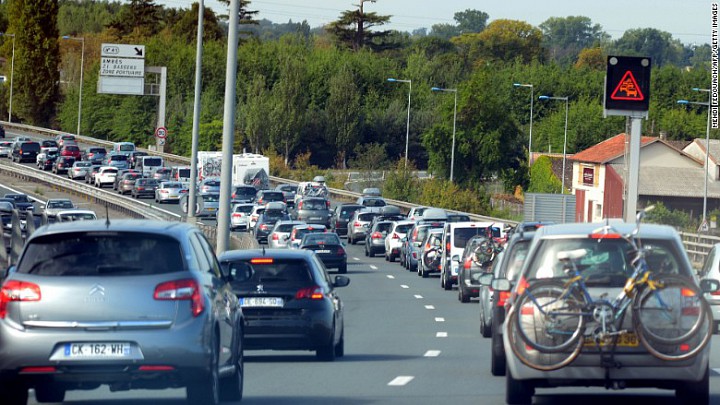 A new ruling ensures European workers who travel regularly will get paid if they get stuck in this kind of traffic.


Here's some good news for workers who are constantly on the road.
Europe's top court ruled Thursday that employees who have to travel to different sites for their work must be considered 'on the job' from when they leave their homes to when they return.
So if a plumber has to travel for two hours to get to his first job in the morning, that driving time should count as part of his working day, according to the court. Same thing goes for his long ride home.
The Court of Justice explained that "excluding those journeys ... would be contrary to the objective of protecting the safety and health of workers."
Unfortunately for white collar workers, the ruling doesn't apply to typical commuters who travel routinely to the same office.
http://money.cnn.com/2015/09/10/news/economy/work-hours-trav...