For the first time since the New York Times published its bombshell report earlier this month about disgraced Hollywood producer Harvey Weinstein's lurid history of sexual harassment and assault, one of at least eight women who reportedly signed an NDA as a condition of their settlement with Weinstein decided to break the agreement and come forward to share more nightmare stories about her lecherous former boss.
Zelda Perkins, a former assistance at the Weinstein Company's London office, signed a non-disclosure agreement with Weinstein in 1998 and was paid £125,000 in damages, she revealed in an exclusive interview with the Financial Times. Now, Perkins has become one of the more than 50 women who have spoken out about Weinstein's transgressions, and the Hollywood culture that was tacitly condoned his behavior for decades.
"He went out of the room and came back in his underwear. He asked me if I would give him a massage. Then he asked if he could massage me."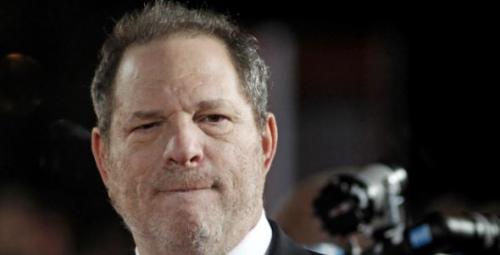 Harvey Weinstein
Ms. Perkins declined but said Weinstein would frequently be naked in a hotel room and ask her to stay while he bathed.
"This was his behaviour on every occasion I was alone with him," she said. "I often had to wake him up in the hotel in the mornings and he would try to pull me into bed."
But she initially put up with the harassing behavior because, as his assistant, she was able to sat in on meetings with huge Hollywood stars like Leonardo DiCaprio and Gwyneth Paltrow.
Then one night in 1998 at the Venice film festival, a colleague came to her "white as a sheet and shaking and in a very bad emotional state" after "something terrible had happened" with Weinstein. Perkins urged her colleague to go to the police, but she was too upset.
Zelda Perkins
The two of them later contacted lawyers in London which led to a settlement of £250,000, divided between them, and non-disclosure agreements, a process Perkins described as "incredibly distressing," adding that it included marathon deposition sessions with Weinstein lawyers that appeared intended to fatigue her.
"I was made to feel ashamed for disclosing his behaviour and assault. I was pretty broken after the negotiation process."
In a statement Weinstein's representative said "The Financial Times did not provide the identity of any individuals making these assertions. Any allegations of non-consensual sex are unequivocally denied by Mr Weinstein.
Of course, by speaking out in violation of the NDA, Perkins risks being forced to repay her financial settlement plus damages and legal fees. But, she said, "unless somebody does this there won't be a debate about how egregious these agreements are."