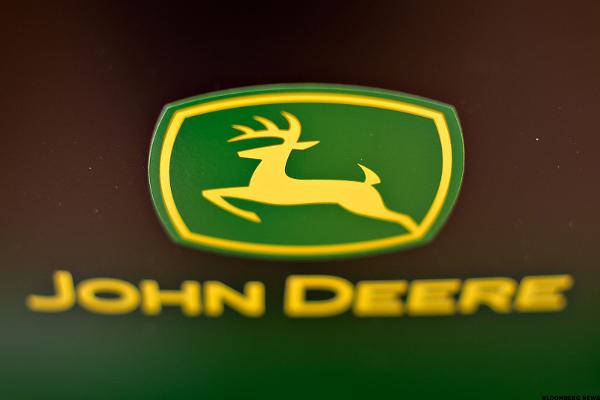 NEW YORK (TheStreet) -- Shares of Deere (DE) were sliding this afternoon ahead of the company's 2016 third-quarter earnings report, due before the opening bell on Friday.
Analysts surveyed by Thomson Reuters expect the Moline, IL-based equipment operations and financial services provider to post earnings of 94 cents per share on revenue of $6.09 billion.
In 2015, Deere earned $1.52 per share on revenue of $6.84 billion in the same period.
The agricultural equipment market has been somewhat troubled due to uncertainty over commodity demand and prices...
More