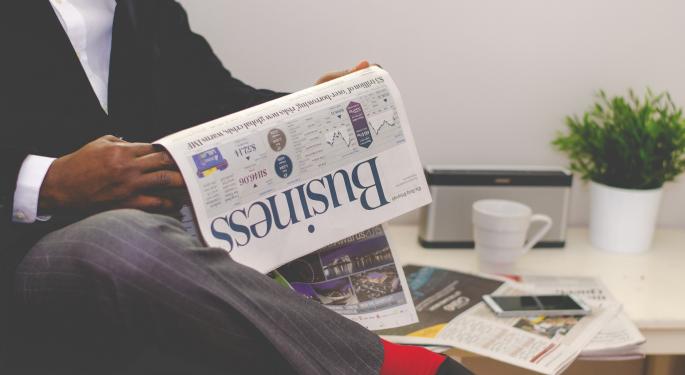 Line Corp (ADR)LN shares began trading on the NYSE on Thursday, as the biggest tech IPO of 2016 hit the market. If you're wondering what Line is and why you should care, here's everything you need to know.
Line is a Japanese messaging app with 218 million users, mostly in Asia. In addition to messaging, Line also provides news and entertainment, mobile payments, gaming and music streaming for its users.
Line is the largest global tech IPO since Alibaba Group Holding Ltd BABA 1.99%'s record-setting $20 billion IPO in 2014. Line's $1.15 billion IPO is nowhere close to the size of Alibaba's, but is nevertheless an important measure for the tech industry.
The tech IPO market has slowed down significantly in recent years after a number of tech companies struggled on the public market. In fact, Line is only the fifth tech company to go public this year compared to 14 at this point last year.
In that sense, other tech companies will be watching and seeing how Line performs on the open market following the successful IPO of Twilio Inc TWLO 5.32% earlier this year.
"If it's really successful, other companies will take that as a sign and follow," Bessemer Venture Partners' Ethan Kurzweil explained.
One of the biggest concerns potential investors have about Line is its self-reported "significant decrease" in usage outside of a handful of Asian countries at a time when Facebook Inc FB 0.43%'s WhatsApp and Tencent Holdings Ltd TCTZF 0.64%'s WeChat are expanding globally.
Line's IPO opened at 10:30 a.m. EST Thursday and traded at a high of $44.49.
Did you like this article? Could it have been improved? Please email feedback@benzinga.com to let us know!
Disclosure: The author is long BABA.
© 2016 Benzinga.com. Benzinga does not provide investment advice. All rights reserved.
Source