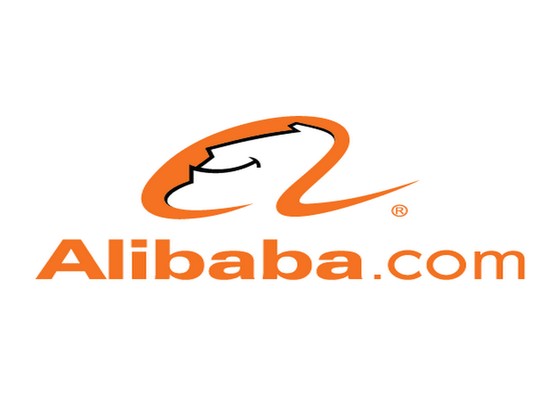 Alibaba Group Holding (NASDAQ: BABA)
Before the market opened on Thursday, Alibaba Group Holding ($BABA) announced Q2 earnings that smoked analyst estimates and sent shares flying in the premarket.
The e-commerce giant announced earnings per share of $1.29 on $8.29 billion in revenues while analyst were looking for $1.04 on $6.58 billion in revenues. They also had an increase in monthly active users to 549 million, up 3.8% for the quarter.
Shares hit all time highs of $195 in the premarket following the earnings release.
BABA Technicals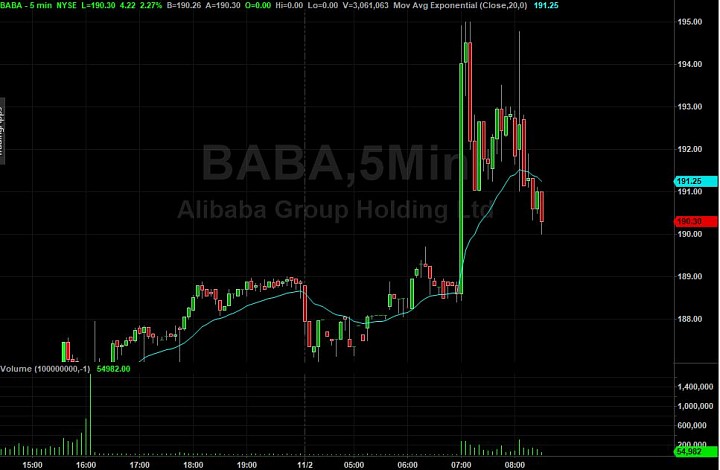 As you can see in the 5-minute chart above, shares made a big jump following the second quarter earnings release that beat analyst expectations. We currently have premarket highs of $195 but have since pulled back and are currently trading in the $190 range.
Depending on where shares open at we will want to watch a couple of different levels including $193 and yesterdays high at $188.88. There was some consolidation between $191 and $193 in the premarket so we'll want to see it break through there if we're gonna try for premarket highs.
Expect heavy resistance at premarket highs but if prices can make it through there then I would imagine $200 would be the next big stop.
If you're looking to trade BABA today make sure to play it smart. Shares will be volatile with large swings so make sure to manage your risk properly.
CEO Comments
"We had an outstanding quarter. Our consumer insights and technology innovation were the key drivers behind our customer value proposition across the Alibaba economy," said Daniel Zhang, Chief Executive Officer of Alibaba Group. "We are seeing the early results from our efforts to integrate online and offline with our New Retail strategy, and consumers have benefited from access to high quality products, improved customer experience and the tremendous convenience of shopping anytime, anywhere."
Disclaimer: This is not meant to be a recommendation to buy or to sell securities nor an offer to buy or sell securities. Before selling or buying any stock or other investment you should consult ...
More