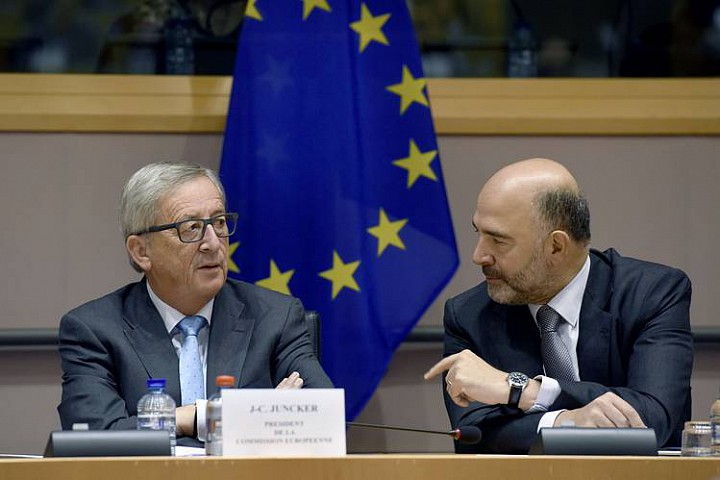 BRUSSELS—The European Union said it would require Starbucks Corp. SBUX -0.15 % and Fiat Chrysler Automobiles FCAU -3.22 % to pay tens of millions of euros in back taxes after ruling that tax deals they negotiated with two European governments were illegal, in an unprecedented decision by regulators that risks blowing open thousands of corporate tax structures across Europe.
The European Commission, the EU's executive arm, said Wednesday that tax deals granted to Starbucks in the Netherlands and Fiat in Luxembourg amounted to illegal state subsidies that must be repaid.
The investigations are technically aimed at the governments, which have been ordered to recover unpaid taxes.
The sums to be reclaimed are modest—amounting to no more than 30 million euros ($34 million) in each case. And Wednesday's decisions are widely expected to be appealed at the EU's courts in Luxembourg, a process that can take years.
But experts said the probes have already created a chill in corporate board rooms across the continent. Hundreds, possibly thousands, of companies have used Luxembourg's holding-company rules to reduce their tax burden from the country's official 29% rate to almost nothing, according to documents disclosed last year by the Washington-based International Consortium of Investigative Journalists.
"Any company that has a favorable tax agreement with Luxembourg in the past should seek advice and review it," said Heather Self, a partner at London-based law firm Pinsent Masons LLP. "They may wish to consider a compromise now rather than wait to be on the receiving end of a full EU investigation."
"Thousands of other companies risk seeing their tax arrangements re-examined," said Chris Bryant, partner at international law firm Berwin Leighton Paisner. "Billions of euros could be at stake."
The decision could also have some consequences for the handful of deals being discussed between big multinationals with headquarters or units across Europe. The biggest pending deal is an initial agreement between Belgium-based AB InBev to buy London-based SABMiller PLC for £68 billion ($105 billion.) The two have tentatively agreed to a deal but are working out details. AB InBev is based in Leuven, Belgium, and EU regulators are separately probing a Belgian tax discount that has benefited AB InBev and a number of other Belgian-based multinationals.
The commission on Wednesday ordered Luxembourg and the Netherlands to recover the unpaid tax from...
More