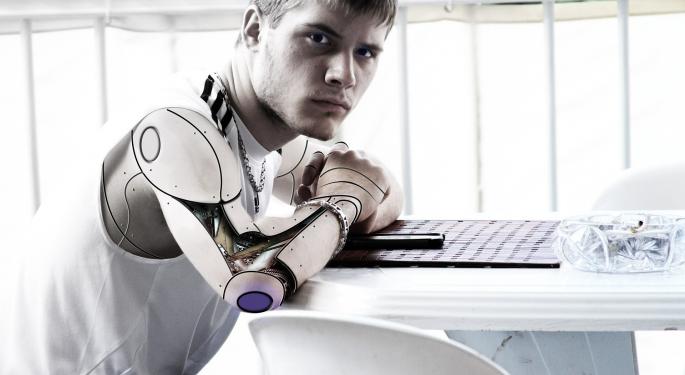 QUALCOMM, Inc. QCOM 0.58% welcomed the K5 robot that has self-defense traits with photo IDs.
"One recent morning at the company's San Diego campus, one K5 started work with a red lipstick stain on its face," a report on Wall Street Journal said.
"I was a little shocked by the kiss," said Bryan Bennett, the Qualcomm engineer responsible for the robots told WSJ, although he said he gives the K5 "seven or eight" for cuteness on a scale of 10. "I prefer to think it is handsome," he said.
The robot's self-help characteristic came to the forefront when it let out a screech after it was surrounded by kids at a shopping mall. The K5's designers, along with the shriek, programmed it to stop moving if cornered.
WSJ noted that one reason designers have tried to make robots more approachable, with big eyes and button noses, is the damage done by Hollywood, where filmmakers have spent decades terrorizing audiences with homicidal cyborgs, menacing computers and killer fembots.
"Because of all the doomsday scenarios people imagine with robots, their makers have to insert some cuteness," said Golden Krishna, a designer at Alphabet Inc GOOGL 0.14%'s Google.
The reported noted that unarmed K5, which in addition to Qualcomm now reports for duty at some other corporate campuses, malls and sports arenas, uses a camera to film activity and, say, scan vehicle license plates for potentially-troublesome fired employees. A thermal sensor watches for signs of fires.
Knightscope rents a K5 for $7 an hour or about $60,000 a year.
© 2016 Benzinga.com. Benzinga does not provide investment advice. All rights reserved.