On Monday, I talked about the EUR/NZD and how it completed a head and shoulders pattern and was looking to press its advantage to the downside, and yesterday I pointed out the GBP/AUD which continues to show bearish momentum.

Today, let's look at the EUR/AUD daily chart because it too is showing some interesting price action.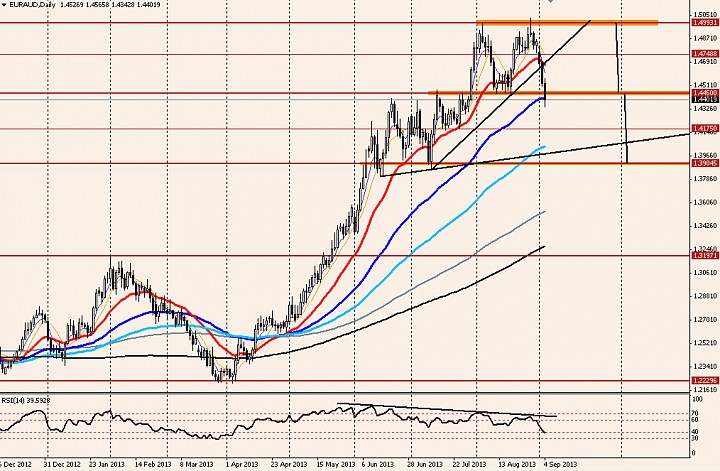 The thing that jumps out at you is that we have a double top pattern with the neckline  (@1.4450) breached in today's session.
This also means we are currently testing the 55-ema, and there is room for the pair to fall if this recent wave of commodity currencies dominating the European majors continues. 
The next step for this pair to the downside would be the 1.4175 pivot, while a measured move projection of the double top breakout targets 1.3905.
The negation to this trade idea would be if the 1.4450 area is unable to turn from support to resistance and we move back above the neckline. That would actually flip this chart fairly quickly to a consideration of a bull move back towards 1.4990.

- Nick