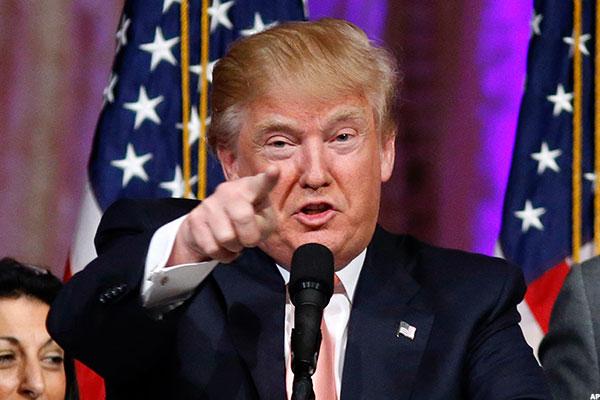 Editors' pick: Originally published May 5, 2016.
It's called "Trump Syndrome," and yes, it's a real thing. Psychiatrists are reporting greater levels of anxiety among their patients because of Donald Trump's political ascendancy.
Whether you support or despise the extravagantly coiffed billionaire, his status as presumptive GOP presidential nominee also is causing consternation on Wall Street and in executive suites.
Exacerbating the uncertainty among investors is a recent spate of weak economic data. A survey released Wednesday by the payroll processor ADP showed U.S. companies had hired employees last month at the slowest pace in three years. This indicator doesn't bode well for the wider employment report scheduled for release Friday from the U.S. Labor Department.
Must Read: Expect Higher Silver Post 2015 Record Demand & Huge Deficit: World Silver Survey
The classic hedge against fear and uncertainty, of course, is gold. But you should consider silver, an underappreciated alternative to gold that in many ways is a more effective hedge against crisis. Unlike gold, silver boasts many vital industrial applications, making it less volatile than the Midas Metal.
As worrying economic trends converge with a particularly coarse and vicious presidential campaign, it's imperative for you to protect your portfolio. Silver is a proven hedge as well as a...
More