Overheard inside The Eccles Building today...
Stocks were the least exciting asset class of the day...A narrow overnight range tested down to the pre-China rate cut spike and bounced...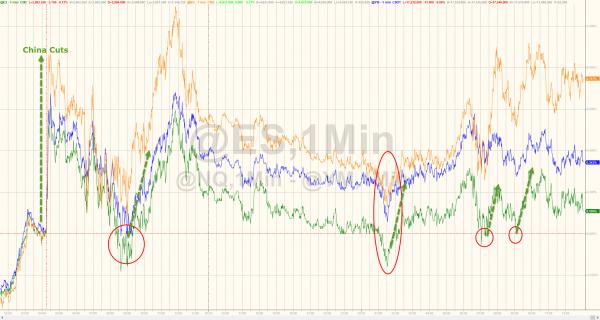 S&P 500 Futures spent the glued to VWAP...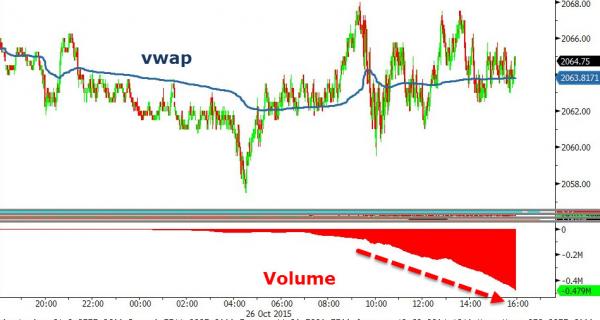 From Friday's close, Nasdaq managed to cling to a tiny green close (even as AAPL plunged). Small Caps were weakest...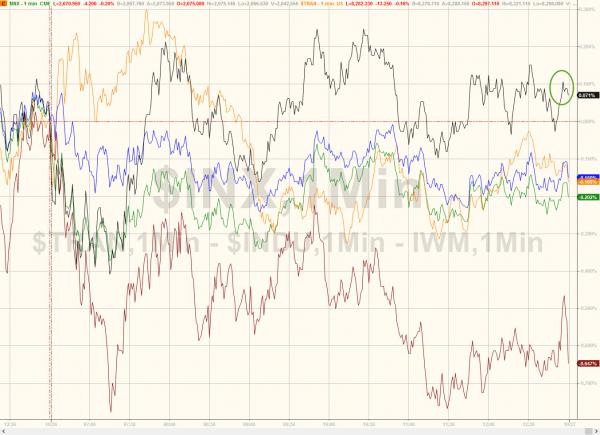 Trannies continue to decouple...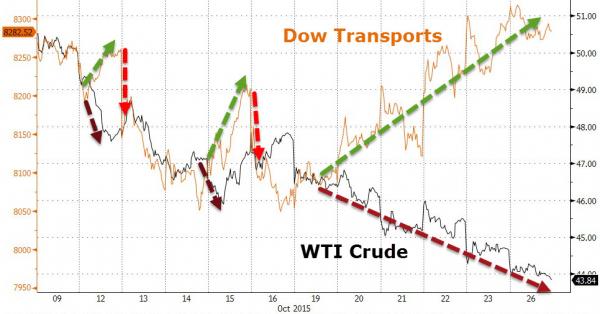 AAPL was oddly ugly, giving back a lot of last week's late surge...worst day in almost 2 months and notably breaking back below its 100-day moving-average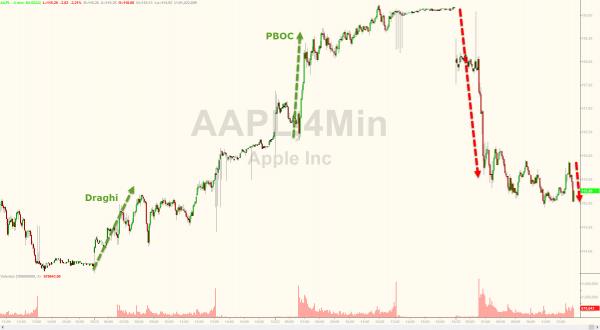 VIX and Stocks have notably decoupled since the central bank revelations...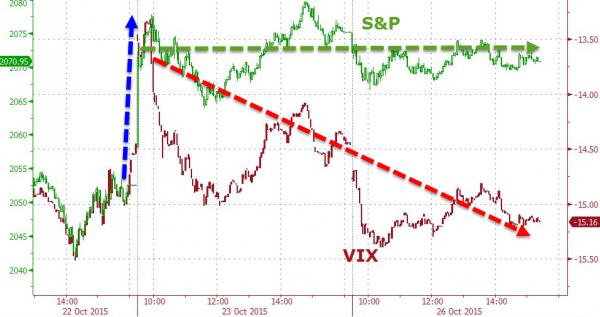 With VXX closing it its highs today...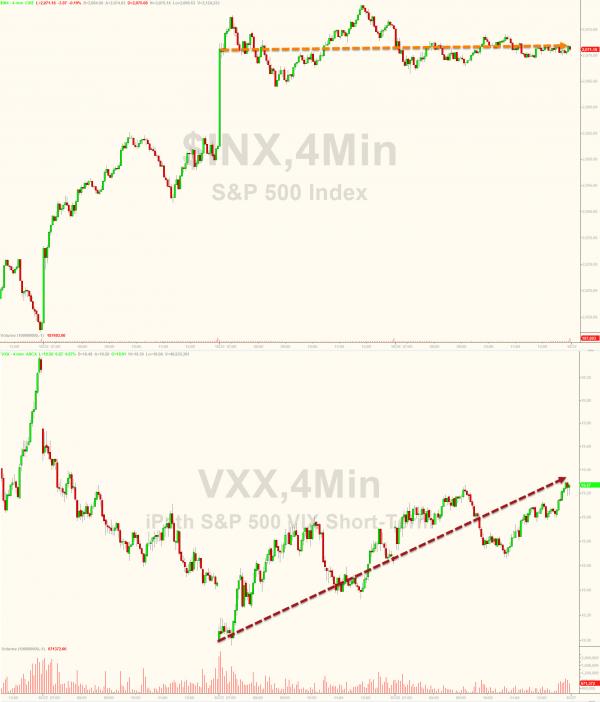 Treasuries and Stocks remain decoupled from last week's manic central bank elevations...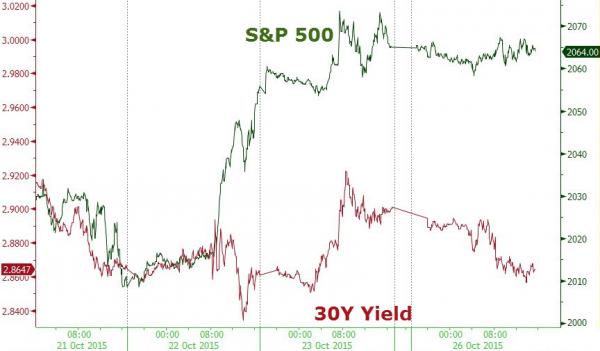 Treasuries were well bid today (2Y flat but longer-end down 3-4bps)...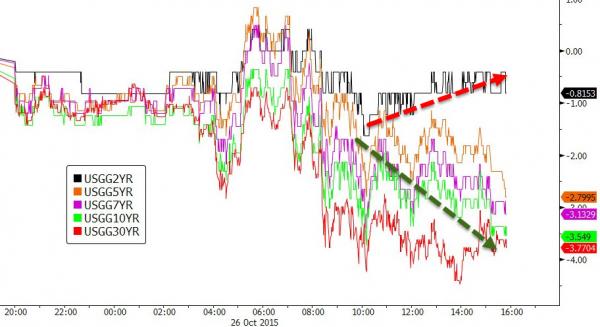 As the Yield Curve fell to its 50DMA...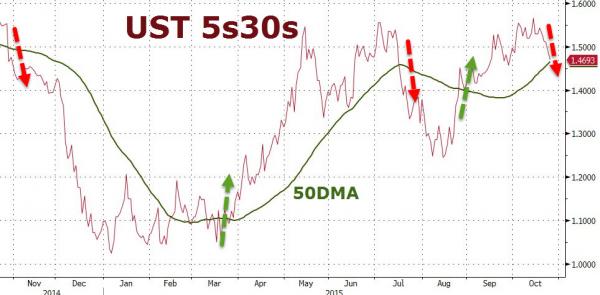 The US Dollar slipped notably against The Majors with a plunge in Swissy offset by strength in EUR and AUD...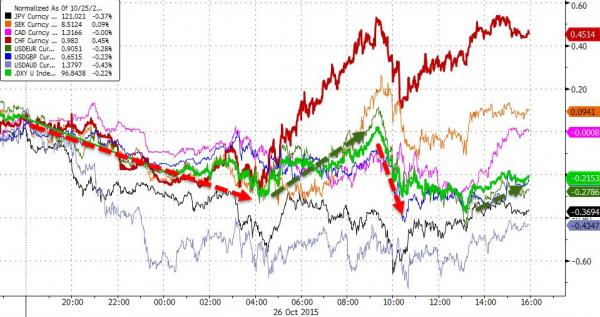 And The Dollar slipped modestly lower against Asian FX...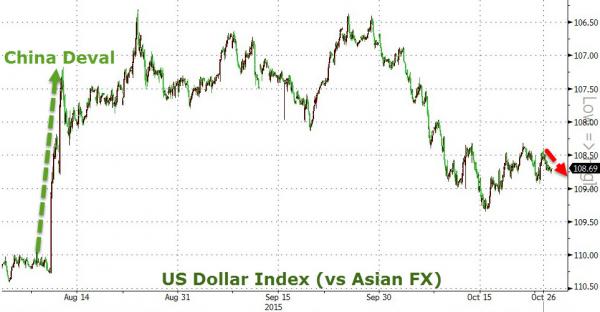 Commodities were generally quiet driftinmg lower of overnight gains...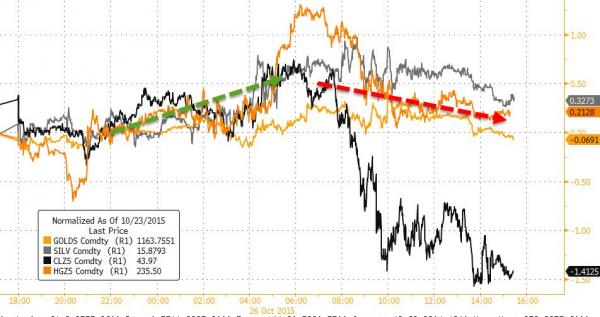 But Crude was ugly, testing back to 2 month lows...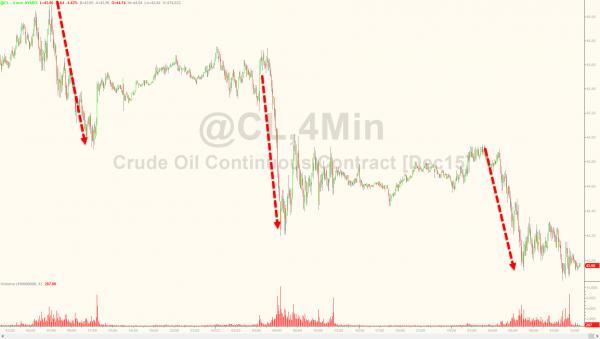 Breaking out of its channel...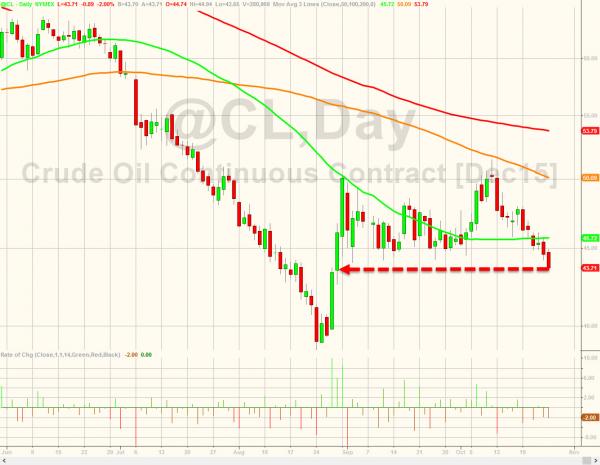 Oil & Oil Vol recoupling quickly...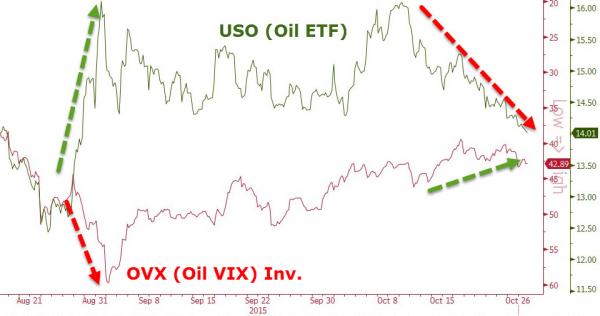 However, today's crash chart is NatGas which was hammered to over 3 year lows amid surging inventories and warmer weather expectations...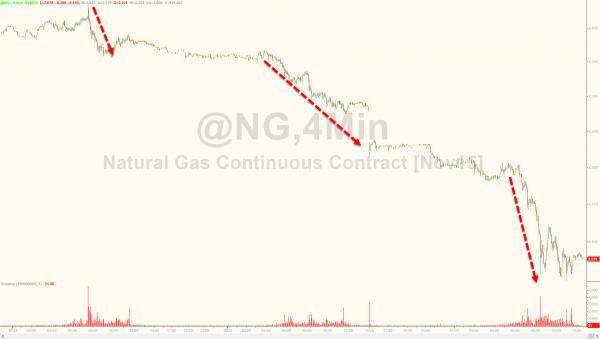 Charts: Bloomberg