A Dallas man was arrested near the White House on Monday after authorities say he traveled to Washington with the intention of killing "all white police" at the executive mansion.
Police in Montgomery County, Maryland, had alerted authorities Monday afternoon to look for 37-year-old Michael Arega, the Secret Service said.
Secret Service officers spotted Arega on Pennsylvania Avenue, near Lafayette Park. He was detained and arrested without incident, the Dallas News reported.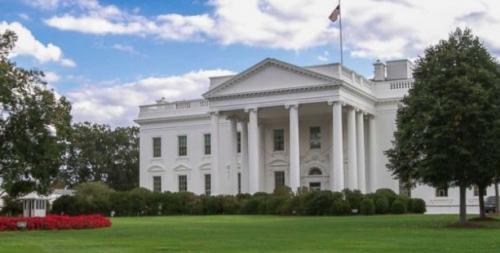 "Secret Service personnel at the White House immediately increased their posture of readiness and began searching for [the suspect]," the Secret Service's statement reads, adding that the suspect "was observed by Secret Service personnel on the north side of Pennsylvania Avenue near Lafayette Park," as reported by ABC.
A Facebook page that appears to be Arega's showed him checking in to the White House on Monday afternoon. He previously posted that he was going there to "kill all white police" and said that President Donald Trump should be put in jail, ABC reported.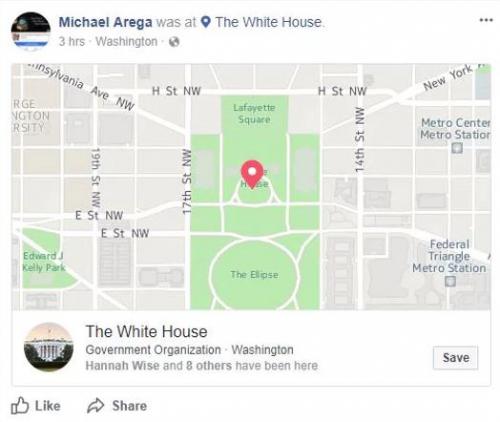 Of course, federal law defines a hate crime as any violent criminal act committed on the basis of a person's protected characteristics of race, religion, ethnicity, nationality, gender, sexual orientation, gender identity, or disability. But as we've pointed out in the past, SJWs like the editor of Ebony Magazine believe crimes specifically committed against white people don't qualify because white people are the "majority" group (even though White people in North America are expected to lose their majority status by mid-century, though they will remain a plurality).
What do you think? Should Arega be prosecuted to the same extent as somebody who said they were going to kill black police? Or should white people be excluded from hate crime statutes based on their race? According to Dallas News, charges against Arega was taken into custody and charged with making felony threats after he claimed that he had "dropped explosives" along Pennsylvania Ave. He was not armed at the time of his arrest.
Read the Secret Service's full statement below:
(Washington, D.C.) – Today at approximately 9:24 a.m., a male subject approached a U.S. Secret Service Uniformed Division Officer on patrol along the north side of Pennsylvania Avenue near Lafayette Park. The individual stated that he had "dropped explosives" in the area. The subject was immediately taken into custody by the officer and all pedestrian and vehicular traffic was cleared from the area. Secret Service K-9 and MPD EOD teams were dispatched and swept both the individual and the surrounding areas. A cellular phone dropped by the subject was also located and swept by K-9 and EOD. No explosives were detected and the incident was deemed clear at 10:23 a.m. Ervin Pettaway, 33, of Washington, D.C., was charged with one count of felony threats and transported to MPD Second District for further processing.