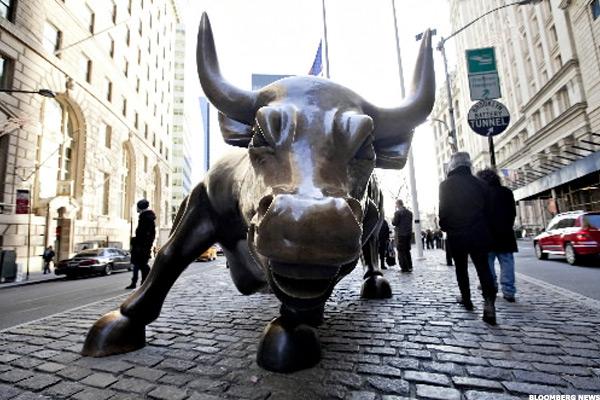 NEW YORK (TheStreet) -- The U.S. market closed relatively strong on Friday, in a week where it saw not much downside, due to events such as the Bank of England leaving interest rates unchanged and big banks reporting better-than-expected earnings.
The Dow Jones ended trading higher by about 10 basis points, the NASDAQ closed lower by around 4 points, and the S&P 500 ended trading down by about 2 points.
Sectors leading this "bull" market are tech and defense...
More