It is time to take profits in gold.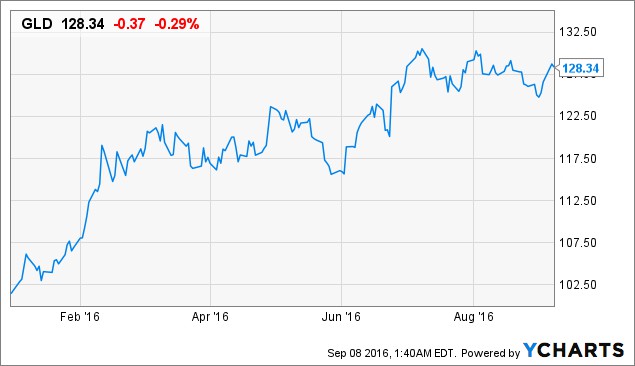 Gold has been doing pretty well recently, but I do no see much upside left. The catalyst for this recent rally was weak economic data and a weaker dollar. Gold futures trading on the Comex market in New York for delivery in December, the most active contract, were exchanging hands at $1,353.70 an ounce, a three-week high. Gold is now up some $50 since the release of weaker than expected payroll data on Friday
Gold will be indefinitely suppressed because of the looming interest rate issue.  For that reason, I suggest taking profits - only to get back in after rates are raised.