August and September have had dismal records for stock returns over the past 20 years and with strategists warning that the market is overdue for a major correction, the next two months could be rough. But there are reasons to believe that any impending selloff may not be as cataclysmic as some fear.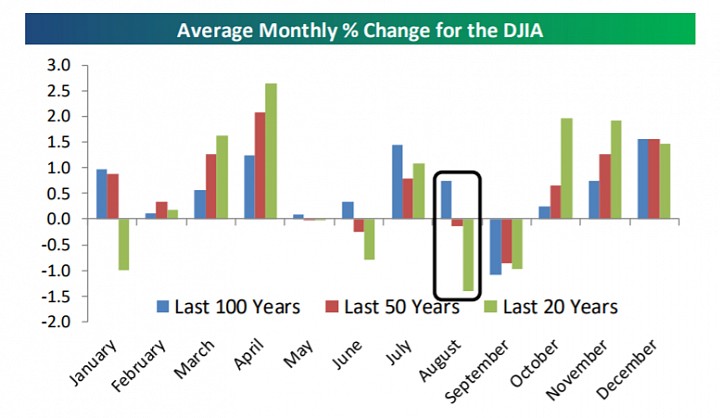 Bank of America Merrill Lynch's technical research analyst Stephen Suttmeier pointed out that there are some very important factors that suggest that the market's upward trajectory remains very much intact despite the track record working against it.
"First half 2017 was above average and this bodes well for second half 2017 and the data for all periods, secular bull market years, and Presidential Cycle Year 1 suggest that the S&P 500 could end the year in the 2,550-2,640 range," said Suttmeier in a report.