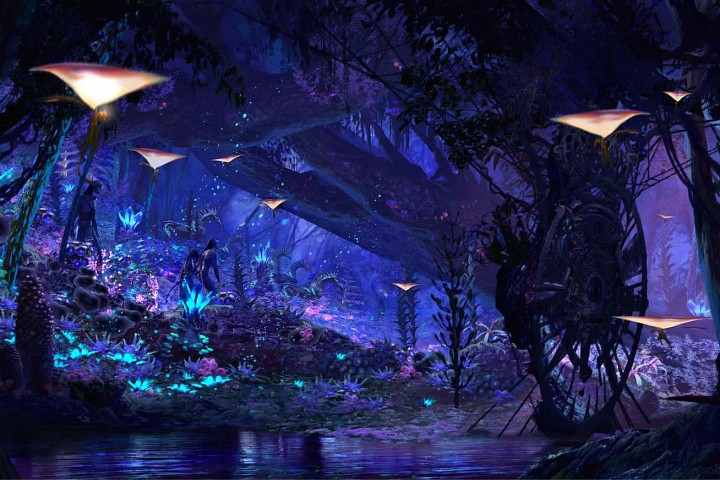 Die hard fans of Avatar awaiting for the official opening of the Disney World attraction based on the popular sci-fi film will need to wait until the summer of 2017 to experience the park. In the meantime, new images and videos about the magical place have just been revealed and the most important information for now is that it will be called Pandora – The World of Avatar. Additionally, the park is set to open in Disney's Animal Kingdom, so expect an awe-inspiring experience that should closely reflect life on 'Pandora.'
As you can see from the concept images, there will be structures and spaces mirroring the Na'vi's environment. There will also be a ride called the Na'vi River Journey, yet little information is available as to what the actual ride entails. Last but not least, the ride will also feature robots of the characters and the video below gives us an example of The Na'vi River Journey Shaman animatronic.
Let us know if you're excited to visit Disney World's version of Pandora.