A stock with a 4% dividend yield: I'm not saying it's an automatic buy for income investors (nothing ever is), especially when it involves brick-and-mortar retail. But in this continuing era of nano-yields, one has to at least look. As it turns out, I can't warm up so easily to growth prospects, but then again, with a 4% yield, we don't need much along these lines.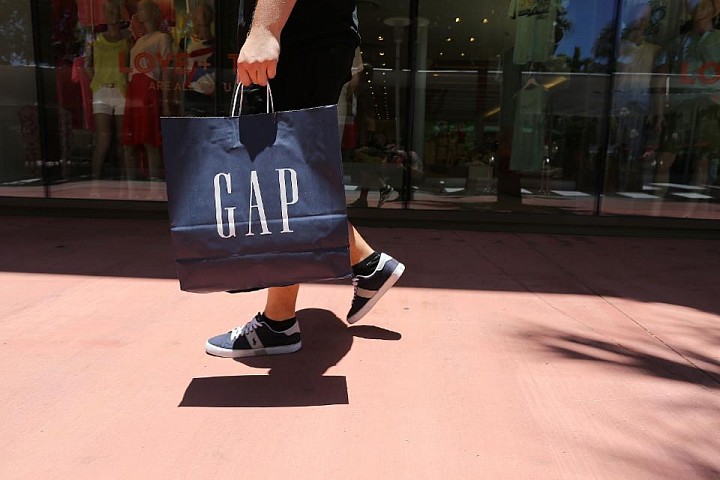 What We're Looking For
Assuming the strategy interests you, a yes-or-no decision on the stock should depend on whether (1) you like the yield, which is now about 4%, and (2) whether you think the dividend is reasonably secure. Don't worry about dividend growth. When you see a yield this high (consider that it's a little more than double the 1.9% yield on the S&P 500 ETF (SPY), you have to recognize that Mr. Market has given up the ghost in the area of growth. We'd like to think we can get more than zero, but we shouldn't expect it unless interest rates rise as a result of an economy strong enough to lift all boats, even the less thrilling ones like GPS.
Expect to see risk and baggage. With a yield this high, you have to know it's there. The question is whether it's more than you are willing to accept.
Apparel Brick-and-Mortar Retailing, Oy Vey
It seems like only yesterday when going to the mall to shop till we drop was the great American pastime (sorry baseball). Back then, who could resist stores like Gap, Banana Republic or Old Navy. It's not as if there weren't a gazillion other choices, but years of returns on equity well above 20% suggests this company got more than its fair share of love from shoppers.
That was then. Now, the great American pastime is harder to pin down but chances are it has something to do with looking at and tapping screens, maybe to talk about one's self, maybe to read things, maybe to buy things (Yeah! GPS might still be in the running), maybe to watch or listen to things, or who knows what. Whatever the case, we know people aren't running to brick and mortar stores the way they used to. And even when or to extent they do, Father Time is the enemy of all fashion brands as old brands become, well, old, and it becomes more hip to be into other things.
GPS' brands aren't dead. As is inevitable in a business like this, some quarters are better than others depending on the ebb and flow of consumer tastes and hits or misses on the part of GPS' fashion mavens, but on the whole, this remains a very, very profitable company. And in fact, it's still looking to breathe new life into whatever growth engine it thinks it can still power up (see, e.g., the company's still-small Altheaactive-wear brand). But for better or worse, it's not exactly fashion forward nowadays. It's mainstream.
And this is why it's so darn important that we remember why we're looking at the stock in the first place. We're not trying to latch onto the next big thing. We're not even looking for a dividend-growth story. What we want is a decent yield that isn't plagued by the high risks of reductions or defaults (with respect to the latter, see junk bonds). So come to think of it, mainstream, in terms of style and...
More