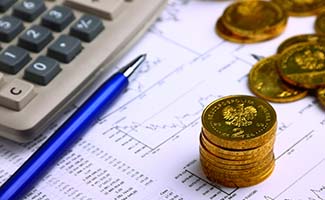 PVH Corporation
delivered another strong quarter with second-quarter fiscal 2016 earnings per share surpassing estimates for the ninth consecutive quarter. Further, the company raised its earnings guidance for fiscal 2016, thus keeping the stock active in the after-hours trading session yesterday.
The company's adjusted earnings per share of $1.47 not only significantly beat the Zacks Consensus Estimate of $1.28, but also exceeded its own guidance range of $1.25-$1.30. Also, the bottom line rose 7.3% year over year, despite having borne the adverse effects of about 46 cents per share from foreign currency headwinds.
On a GAAP basis, PVH Corp. reported earnings of $1.11 per share that dipped 9% from $1.22 earned in the year-ago quarter.
PVH CORP Price, Consensus and EPS Surprise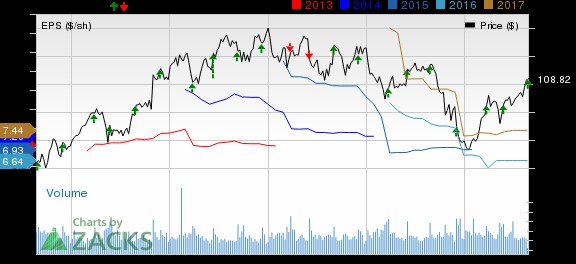 PVH CORP Price, Consensus and EPS Surprise | PVH CORP Quote
Quarter in Detail
PVH Corp.'s total revenue gained nearly 4% to $1,933.3 million, but fell marginally short of the Zacks Consensus Estimate of $1,937 million. However, top-line growth was in line with the company's projections. On a constant currency basis, the company's total revenue rose 5%, coming in line with management's expectations.
Revenue growth was mainly driven by continued strength noted in the Tommy Hilfiger and Calvin Klein brands, particularly in international markets. The company is especially pleased with the spectacular performance of these brands in Europe and Asia. However, the top-line miss can be attributed to the persistent weakness in the U.S retail businesses due to soft traffic and consumer spending trends at its Tommy Hilfiger and Calvin Klein U.S. stores located in international tourist locations.
Adjusted gross profit rose 4.7% year over year to $1,038.2 million, with the adjusted gross margin expanding 50 basis points, to 53.7%.
Segment Analysis
PVH Corp. reports its financial results under three business segments: Calvin Klein, Tommy Hilfiger and Heritage Brands.
Calvin Klein 's revenue escalated 12% year over...
More