API reports a 2.3 million barrel inventory draw - a bigger draw than the prior week - extending the run to 4 consecutive weeks of drawdowns. The initial reaction was a pop higher, however the machines had not noticed that Cushing saw an inventory build (up 389k barrels) and that triggered weakness in WTI Crude...
Total inventory drewdown but Cushing saw a build...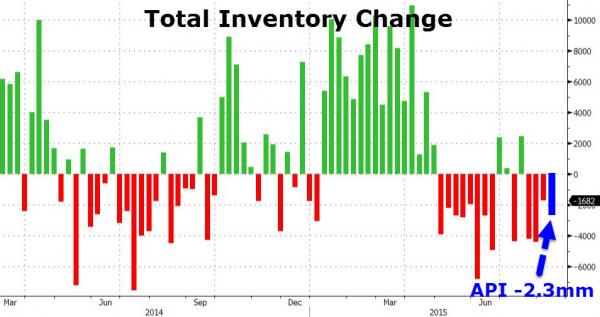 Which is weighing modestly on crude prices...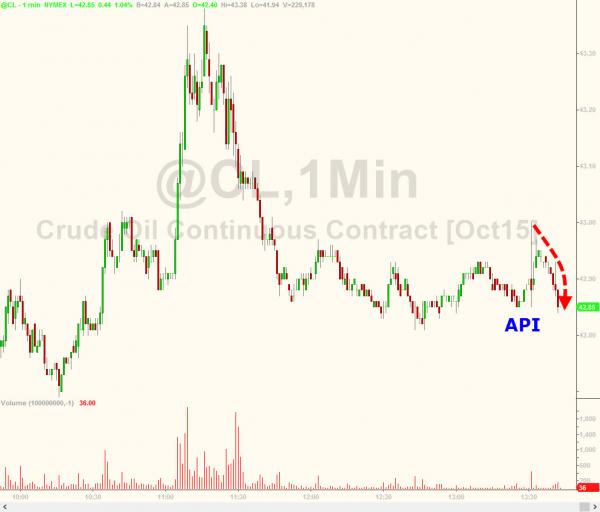 Charts: Bloomberg