Invest with Confidence. Are you a financial professional? Stay on top of your portfolio with Benzinga Pro's real-time newsfeed and alerts and never miss a headline again.
Don't miss the chance to try it FREE today.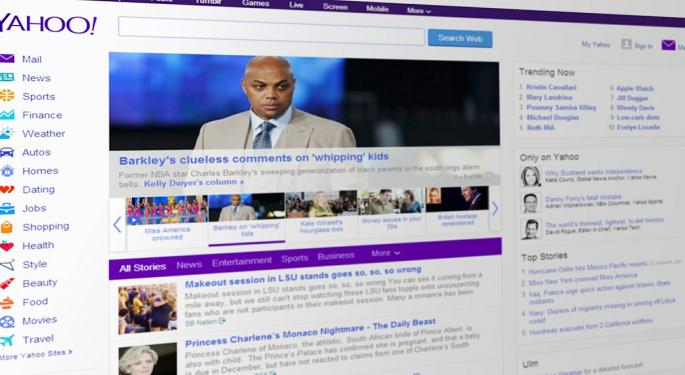 Is Yahoo! Inc. YHOO 1.33% getting closer to the finish line? Yes, according to analysts at Cantor Fitzgerald.
Preliminary bids for Yahoo are due on Monday, April 11. There are reports of more than 40 interested parties, including Verizon Communications Inc. VZ 0.44%, AT&T Inc. T 0.35%, Comcast Corporation CMCSA 0.05%, Time Inc TIME 0.97% and SoftBank.
"We continue to believe that Verizon is the leading contender, as it can afford to pay the most given potential for cost savings," analyst Bob Peck of SunTrust wrote.
Cantor, which also thinks on the same lines, said, "A Verizon take-out makes the most sense to us given...
More